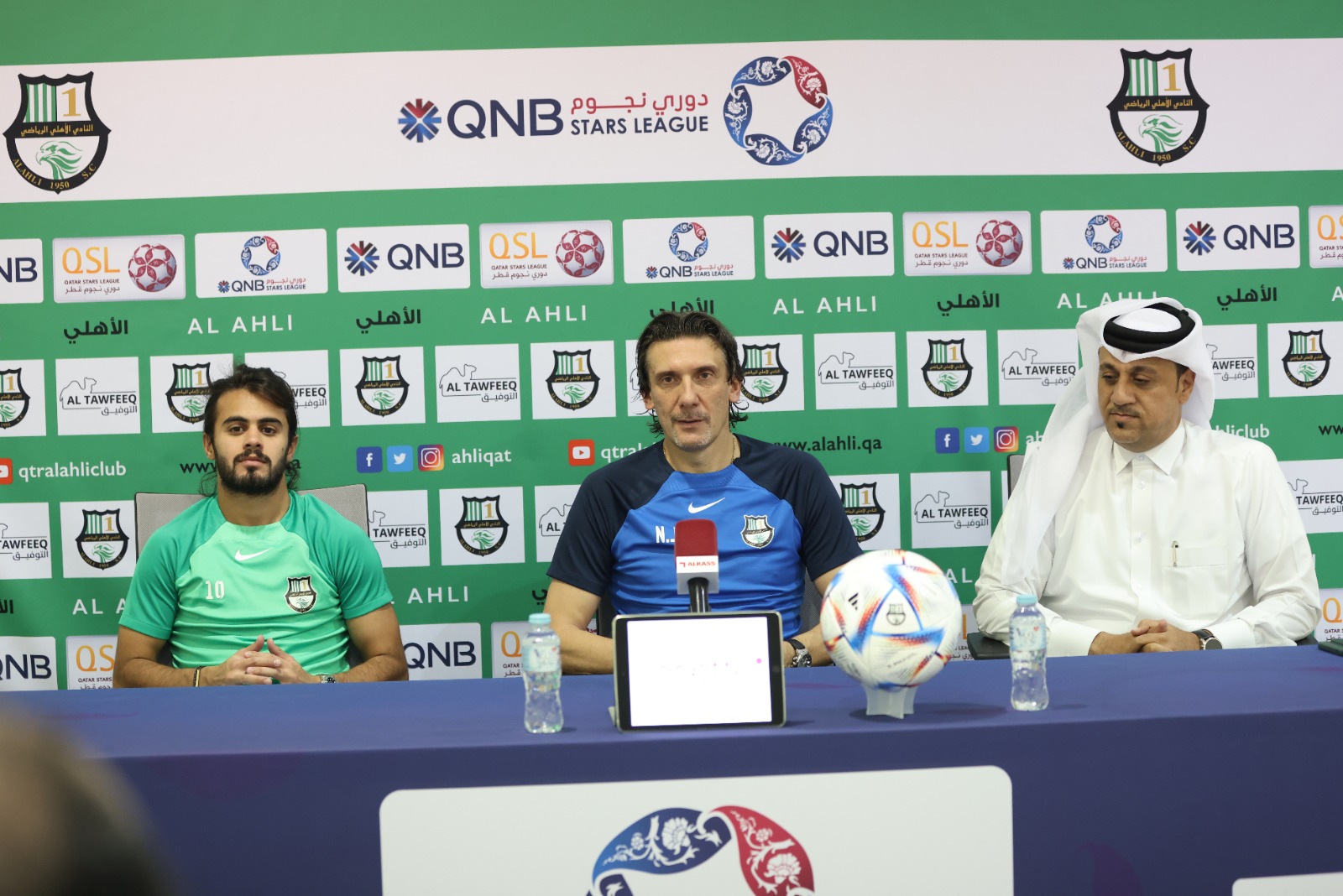 Al Ahli coach Nebojsa Jovovic spoke to the media ahead of their 2022-23 season QNB Stars League Week 1 match against Umm Salal.
"Al Ahli are ready for all the matches and our players have a measure of responsibility since this is a distinguished season of the QNB Stars League with the world focus on it because it is in the country which will be hosting the FIFA World Cup. Al Ahli will therefore aim to deliver their best.
"I have great confidence in the abilities of the players to give their best technical and physical efforts for a distinguished start. The weather will not be an issue and there is no other pressure factor. But we always prefer to have some sort of pressure which pushes the players to achieve success and to come out with their best on the field.
"While we have made many changes to the team, it still retains its spirit of oneness and that will give Al Ahli an incentive to produce their best.
"As a coach I always aspire for players to give their maximum possible effort on the field, the outcome then will be distinctive for the team and make Al Ahli fans proud," said Nebojsa.
Al Ahli player Ali Qaderi said, "We are looking forward to a good start to help the team achieve its goal in the current season. The beginning of last season was not good for the team and we faced some difficulties. But this season we have been working continuously in our preparations.
"Umm Salal are considered a strong team and beating them will not be easy but as players our focus is on making the right start to the season. We have some tough matches ahead in the league as well, but we shall do our best to deliver and live up to Al Ahli fans' expectations."