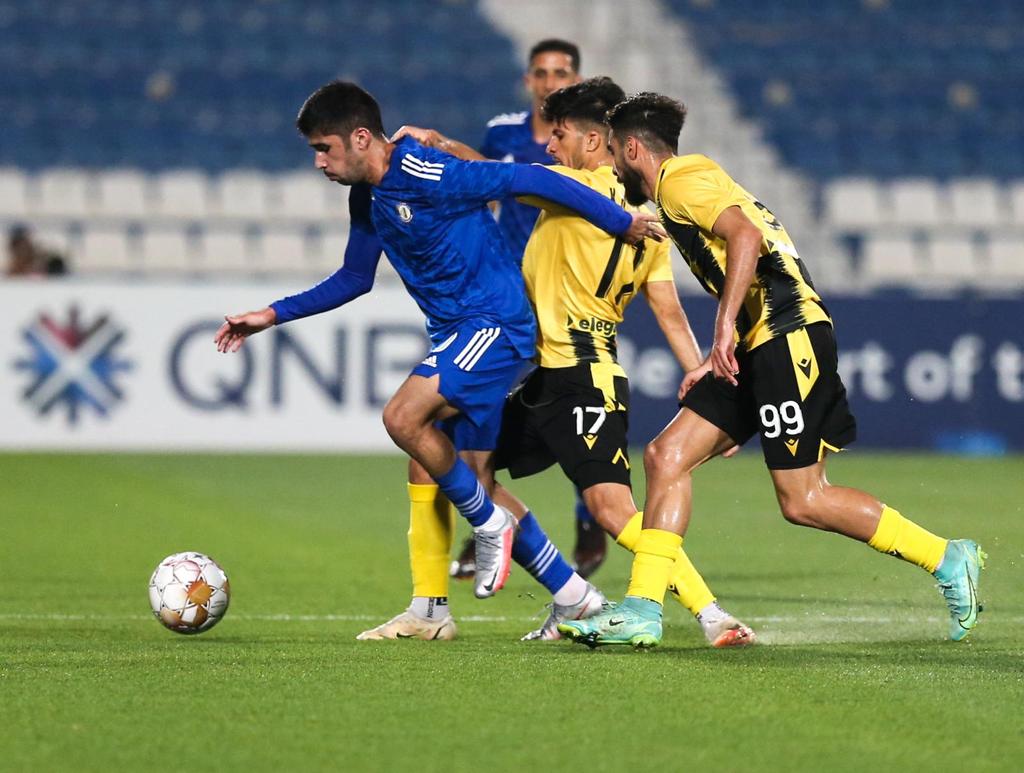 Al Khor got relegated to the Second Division despite beating Qatar SC 1-0 in Week 22 (final round) of the 2021-2022 season QNB Stars League at the Al Khor Stadium on Thursday.
Al Khor finished in 12th place with 16 points, the same as Al Sailiya, but were placed behind on goal difference (-25 as against Al Sailiya's -19) and got straightaway relegated.
Al Sailiya will play the Relegation Play-Off against Second Division runners-up Al Kharaitiyat.
Meanwhile, Qatar SC ended up in eighth place with 23 points.
Pierre-Michel Lasogga scored the only goal of the match in 90+2 minutes.
Al Khor needed to win to cherish any hopes of staying in the top flight and tried hard to score.
However, The Knights were not successful in scoring.
In the 30th minute, Saeed Brahimi came up with a solo run off a good pass from Helal Mohammed, but he was off-target.
Minutes before the end of first half, Qatar SC's Khaled Waleed earned a penalty after he was obstructed by Al Khor goalkeeper Ali Nader, but striker Sebastian Soria knocked it out in the 42nd minute.
In the second half, the start was exciting and enthusiastic from both teams. In the 49th minute, the Al Khor goalkeeper effected a save.
Ismail Al Haddad responded a minute later with a powerful left-footed shot to the right of Qatar SC goalkeeper Jassim Al Hail, but the ball hit the post.
Despite a series of missed opportunities, Al Khor did not give up and Lasogga succeeded in the second minute of stoppage time as he shook the net with a superb header off a perfect cross from Thamer Jamal.