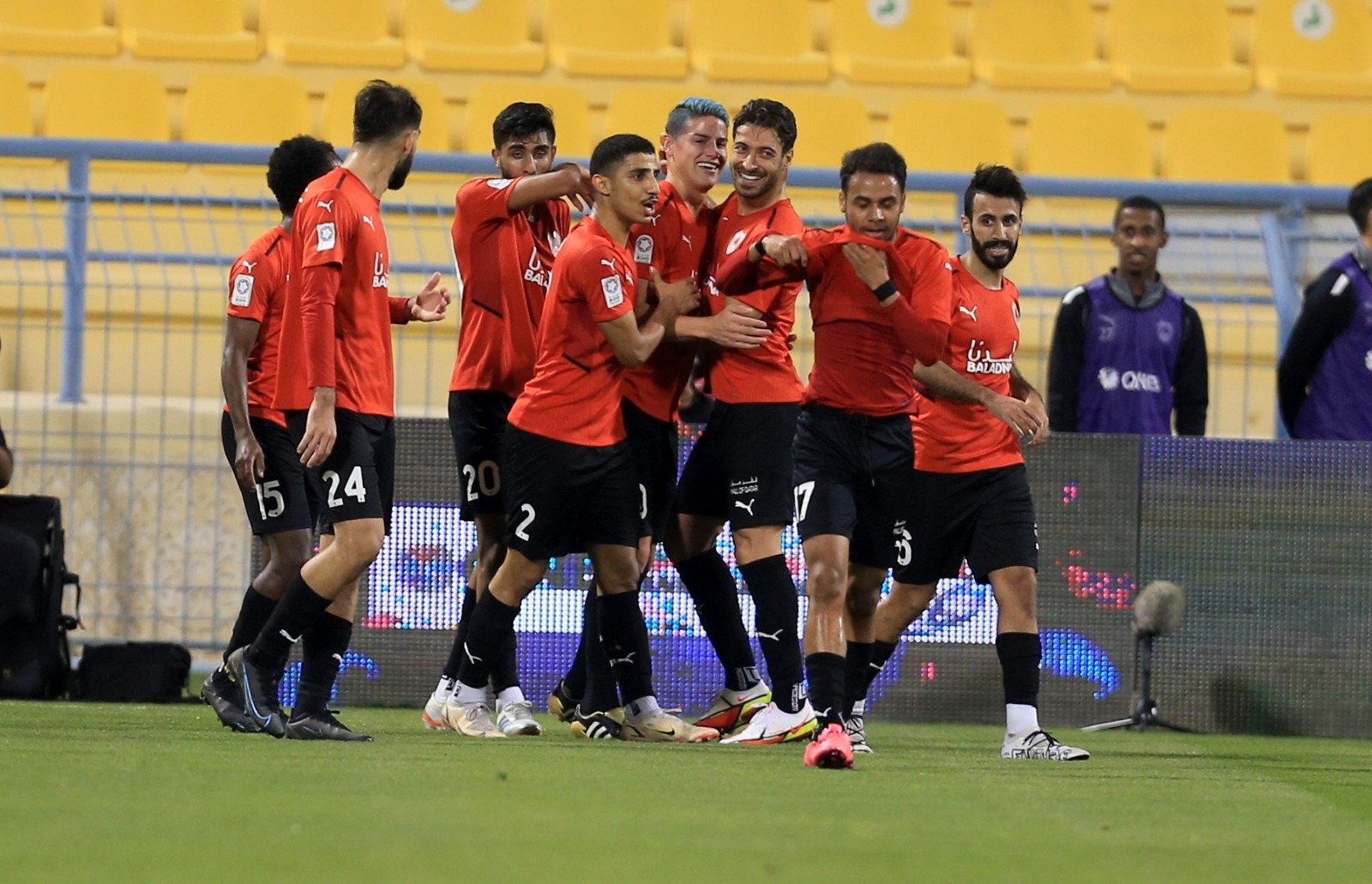 Al Rayyan defeated Al Wakrah 3-0 in Week 13 of the 2021-2022 season QNB Stars League at the Al Gharafa Stadium on Monday.
The match was restarted from the 42nd minute, with the same result when it was halted (1-0 in favour of Al Rayyan) on Saturday after Al Wakrah player Ousmane Coulibaly suffered a health crisis.
Before the kick-off on Monday, the Qatar Stars League as well as players of Al Rayyan and Al Wakrah honoured the medical staff of both teams, Qatar Red Crescent and Hamad Hospital Emergency department for their efforts to rescue Coulibaly.
With this win, Al Rayyan raised their points to 15, while Al Wakrah remained on 19 points.
Shojae Khalilzadeh had scored for Al Rayyan in the 19th minute before Coulibaly was injured and the match was stopped.
On restart on Monday, Colombian star James Rodriguez scored in the 69th and 73rd minutes to hand Al Rayyan their fourth victory of the season.
Al Wakrah tried to equalize in the remaining minutes of first half, in vain.
In the second half, Rodriguez put Al Rayyan 2-0 up after following up on Hisham Ali's shot.
Rodriguez was at it again four minutes later with a superb shot from outside the penalty area that went in to the right of goalkeeper Saoud Al Khater.
Al Wakrah tried to reduce the margin. A header from Mohamed Benyettou rebounded in front of Ismail Mahmoud, who shot it the goal unsuccessfully.