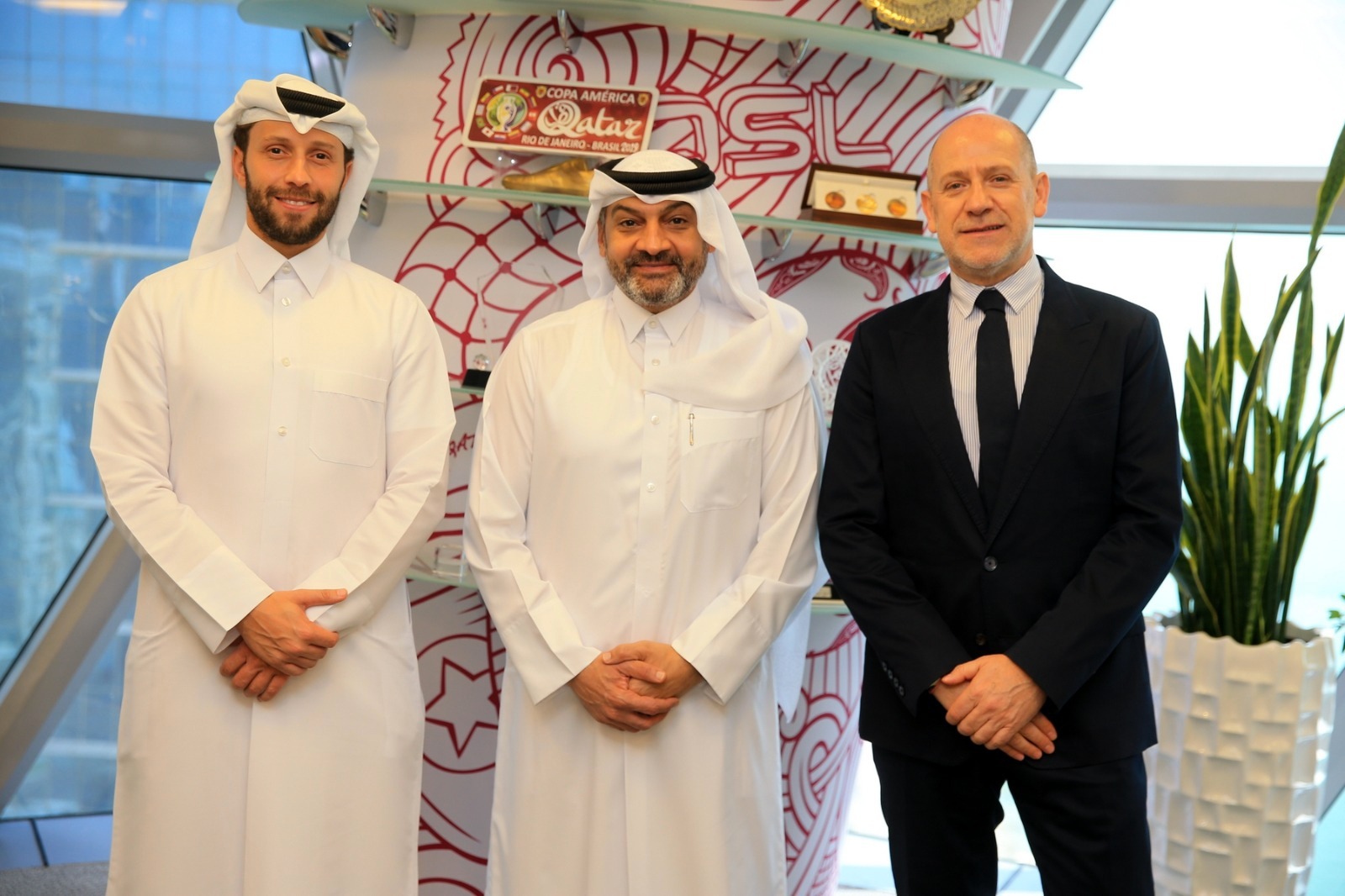 As part of the continuous development process to raise the levels of teams and provide competitive, high-quality football entertainment, and also to achieve new professional standards, much in line with the strategy of QNB Stars League devised by the Qatar Stars League (QSL) and approved by the Executive Board of Qatar Football Association, Portuguese Antero Henrique has been roped in as the Sporting Director of QSL.
He will also lead the Central Scouting Team, which includes experts and specialists to provide services and support to clubs to scout coaches and foreign professional players, and contract them according to their actual market value.
It may be noted that Henrique has a rich and distinguished history with the sports institutions and clubs he worked for, as he previously held the position of Sporting Director of French club Paris Saint-Germain and also Portuguese club FC Porto.
Among the most prominent deals he made were those of Neymar, Kylian Mbappe, Radamel Falcao and Hulk.
Commenting on the appointment with Mr. Henrique, Mr. Ahmed Khellil Abbassi, Executive Director of Competitions and Football Development at the QSL, said, "We've developed the new strategy with the aim of providing competitive, high-quality football entertainment and, on this basis, we're pleased to sign one of the most prominent sports directors in the world, Antero Henrique, who was chosen with great care as he was among a number of candidates to assume this responsibility. We're optimistic about implementing the new strategy to transform the QNB Stars League into the ranks of global championships, and making it a platform for talented players, coaches and administrators."
Mr. Henrique said, "It's with great honour and ambition that I join the QSL. This organization is based on a clear and remarkable vision, and is something that really motivated me since the first conversation. We believe that we can maximize the assets already in place and work together with all the stakeholders, specially the QSL clubs, to elevate the level of football and reinforce the brand of each competition. The opportunity we've in our hands is something unique. With a common policy, based on synergies and a global vision, football in Qatar will make a step forward and will be taken as an example for quality, organization and sustainable business model."