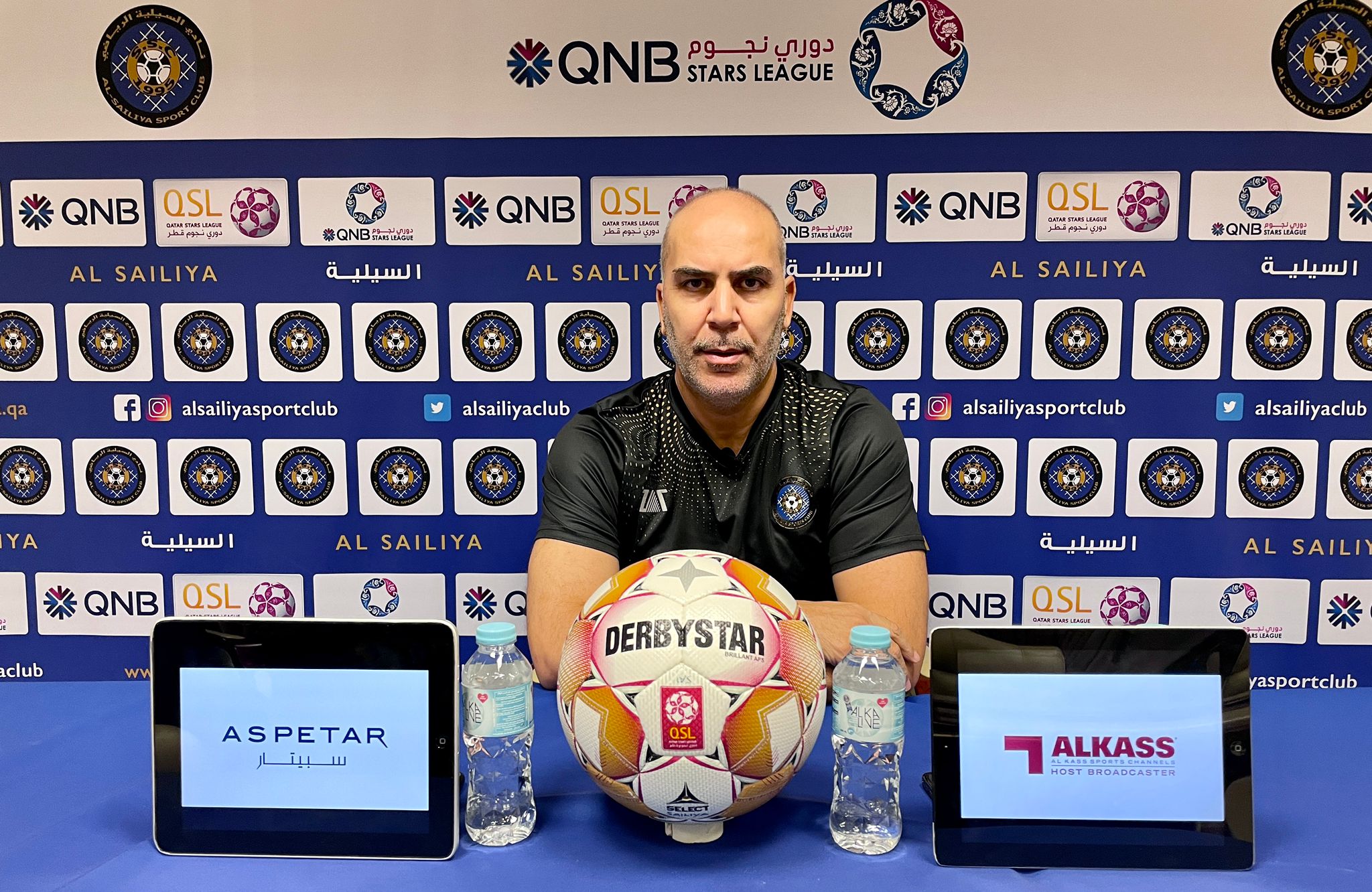 Al Sailiya coach Sami Trabelsi spoke to the media ahead of their 2021-2022 season QNB Stars League Week 9 match against Qatar SC.
"The next match is of great importance to us, especially after a series of negative results and wasted opportunities that made the team in a difficult position. I hope that we will be ready for the next match that comes before the break that will witness a restructuring in Al Sailiya.
"The break will see a meeting with the club administration in order to assess the situation and identify the areas for improvement in the team, whether the problem is with the coach, players or any other matters. We will look for solutions objectively and I always do not blame anyone for the shortcomings and take full responsibility.
"We will act in the best interests of the team and work towards improvement in the position in the table. We have been facing a problem since last season, on how to convert opportunities to goals. We will also try to find solutions to score goals from half-chances," said Trabelsi.
Al Sailiya player Abdullah Al Marri said, "The pressure of matches did not allow us to make sufficient preparations. Despite that, we are ready to face Qatar SC and collect the three points."