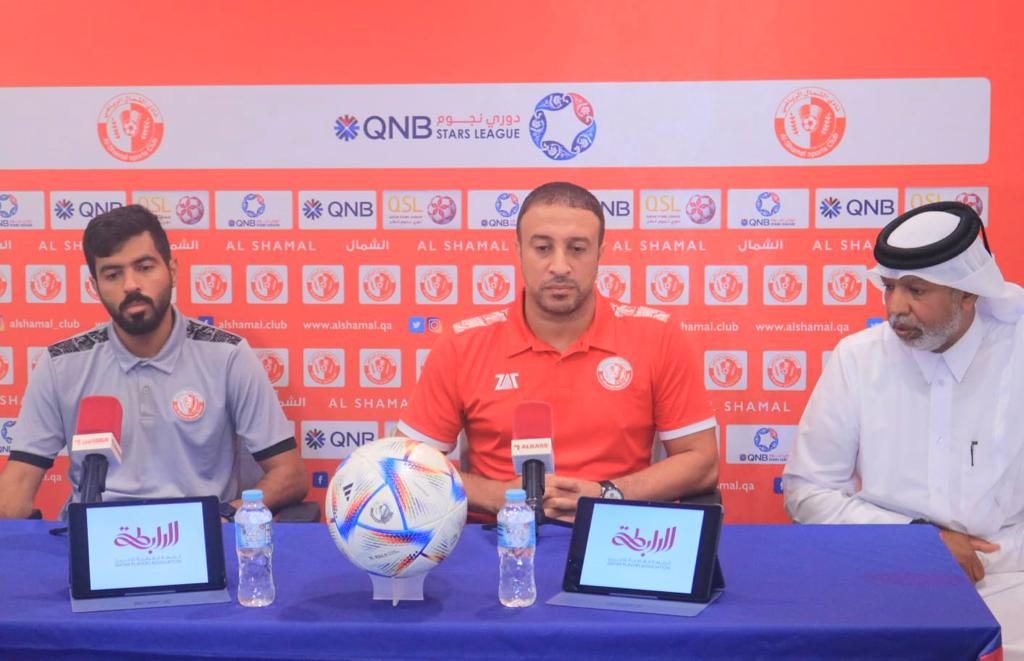 Al Shamal coach Hisham Zahid spoke to the media ahead of their 2022-23 season QNB Stars League Week 1 match against Al Rayyan.
"At the outset, I would like to thank my players for the efforts they made during the preparation period and overseas camp in Turkey. I also thank the club's management, which overcame all obstacles and provided all means of comfort, in addition to its keenness to support the team with new players, be they Qataris or foreigners.
"I also thank the coaching staff with me as well as the medical and fitness staff for their great efforts in the past period.
"Our ambition this season is greater than last season, when our goal was to stay in the league. But this season, we seek to be in a good position away from the danger zone.
"I fully trust the players of my team and the extent to which they assume the responsibility entrusted with them in order to provide the best and achieve the desired results for the fans and management of Al Shamal club.
"We will face a big team in the first round and we have to be sufficiently prepared," said Hisham Zahid.
Al Shamal player Mohammed Al Jabri said, "Our preparations were distinguished for the new season and the team reached a good stage of harmony between the new and old players. We strive to achieve a positive result in the Al Rayyan match, but certainly the confrontation will not be easy at all in view of the strengths of the competitors, whom we highly respect."