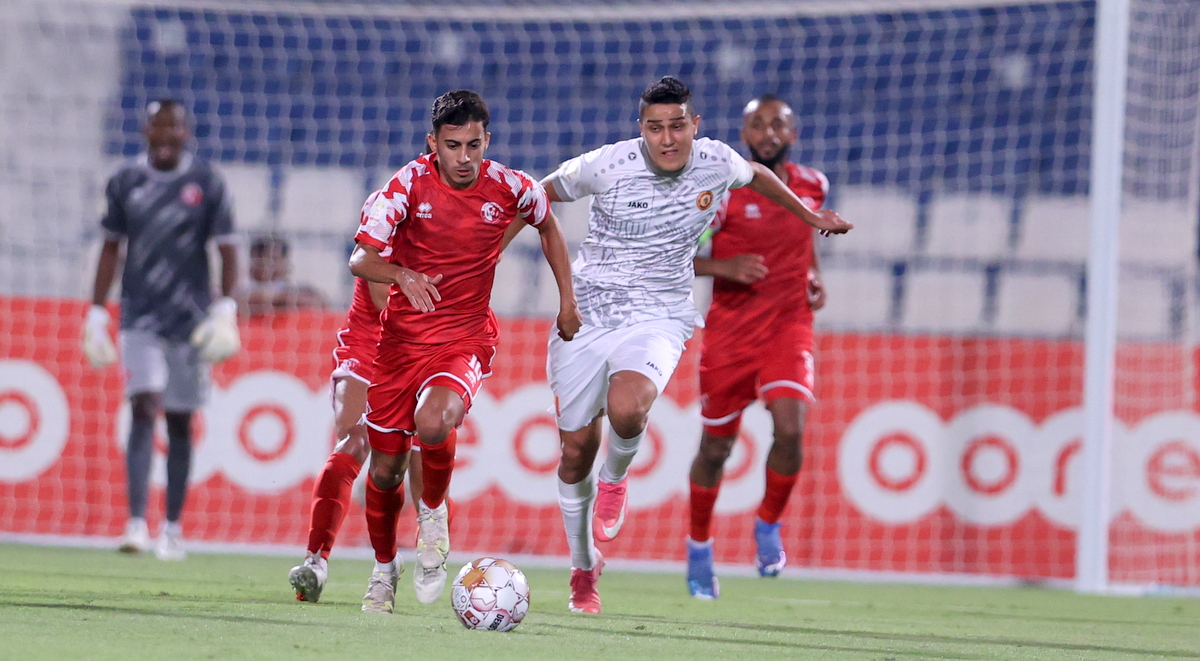 Umm Salal beat Al Shamal 1-0 in Round 3 (Group A) of the 2021-2022 season Ooredoo Cup at the Al Khor Stadium on Sunday.
Abdullah Khaled scored the only goal of the match in the 60th minute after both sides failed to find the net in the first half.
Umm Salal moved on to three points with their first victory.
Al Shamal already had four points.
In the seventh minute, Al Shamal's Muath Yahya picked out Mohammed El Sayed with a cross from the edge of the box and the latter, shadowed by an Umm Salal defender, failed to connect from close range.
In the 19th minute, Umm Salal's Abdulrahman Raafat, given chase by Al Shamal's Majed Mohammed, went long-range with a left-footed drive that sailed above the Al Shamal crossbar.
In what could be described as a wasted opportunity, Raafat got close to the Al Shamal goalmouth, but his shot from close range was wayward in the 35th minute.
On the hour mark, Abdullah Khaled, stationed on the left of goalkeeper Hassan Idriss inside the Al Shamal box, drilled in a powerful right-footed drive past him. It was a fluent move from Umm Salal that ended in slick fashion.
In the 82nd minute, Abdullah Khaled was benched and Adnan Mustafa was brought in to protect the narrow lead.
Al Shamal substitute Abdulaziz Metwali found team-mate Jeremy de Nooijer with a neat cross in the 88th minute. The Dutchman, inside the Umm Salal box, managed a deflection, but his right-footed shot went narrowly close to the goalpost left of keeper Mohammed Muntazar and the scoreboard remained the same.