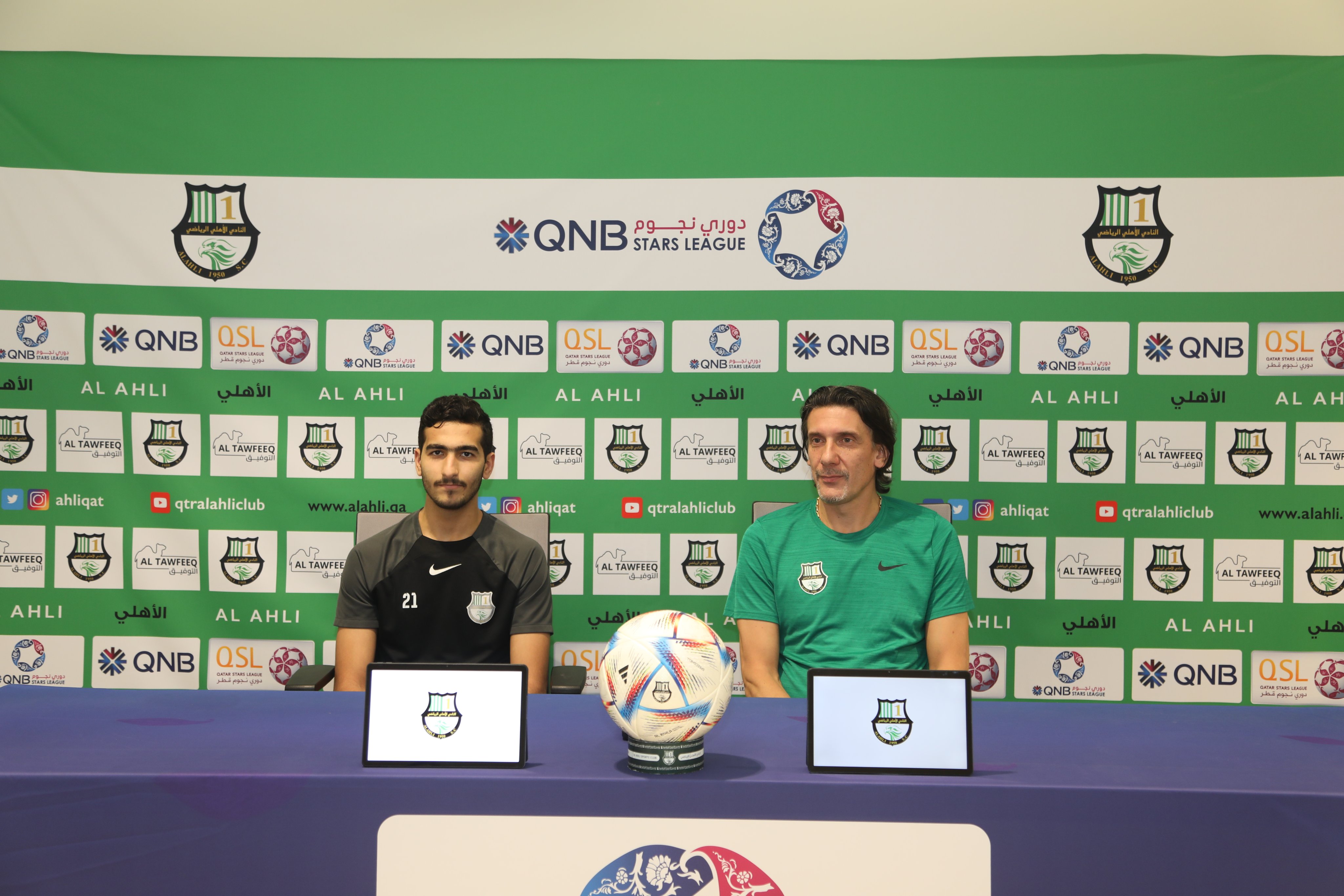 Al Ahli coach Nebojsa Jovovic spoke to the media ahead of their 2022-2023 season QNB Stars League Week 21 match against Qatar SC.
"What happened in the last match (0-4 loss to Al Sailiya) was due to the players' mishandling of the match, especially lack of focus in defence and attack, which led to the big defeat.
"The team's situation is very difficult and needs to achieve victory in order to finish the league well. I trust in the capabilities of our players and realize that they are better than they appeared. I look forward to a better show in the match against Qatar SC.
"The match will not be easy and we must be at our best levels of focus and deal in the best way to achieve success. I know that our players have their own personality that they can show in the match, especially since Qatar S are an organized and strong team.
"It is important to perform well and get a positive result against Qatar SC in the next round," said Nebojsa.
Al Ahli player Mohammed Abdullah Jassim said, "The match against Qatar SC is of great importance to US and it is necessary to appear in the best possible way and achieve victory, especially since we needs to end the season with two victories.
"The team did not appear at its usual level in the last match and suffered a loss, but we have to correct the situation, achieve the desired result and improve our position in the league.
"I Ahly feel responsible towards the team and our fans, and we have to make more efforts to achieve the required goal, which is to appear in the best possible way against Qatar SC."