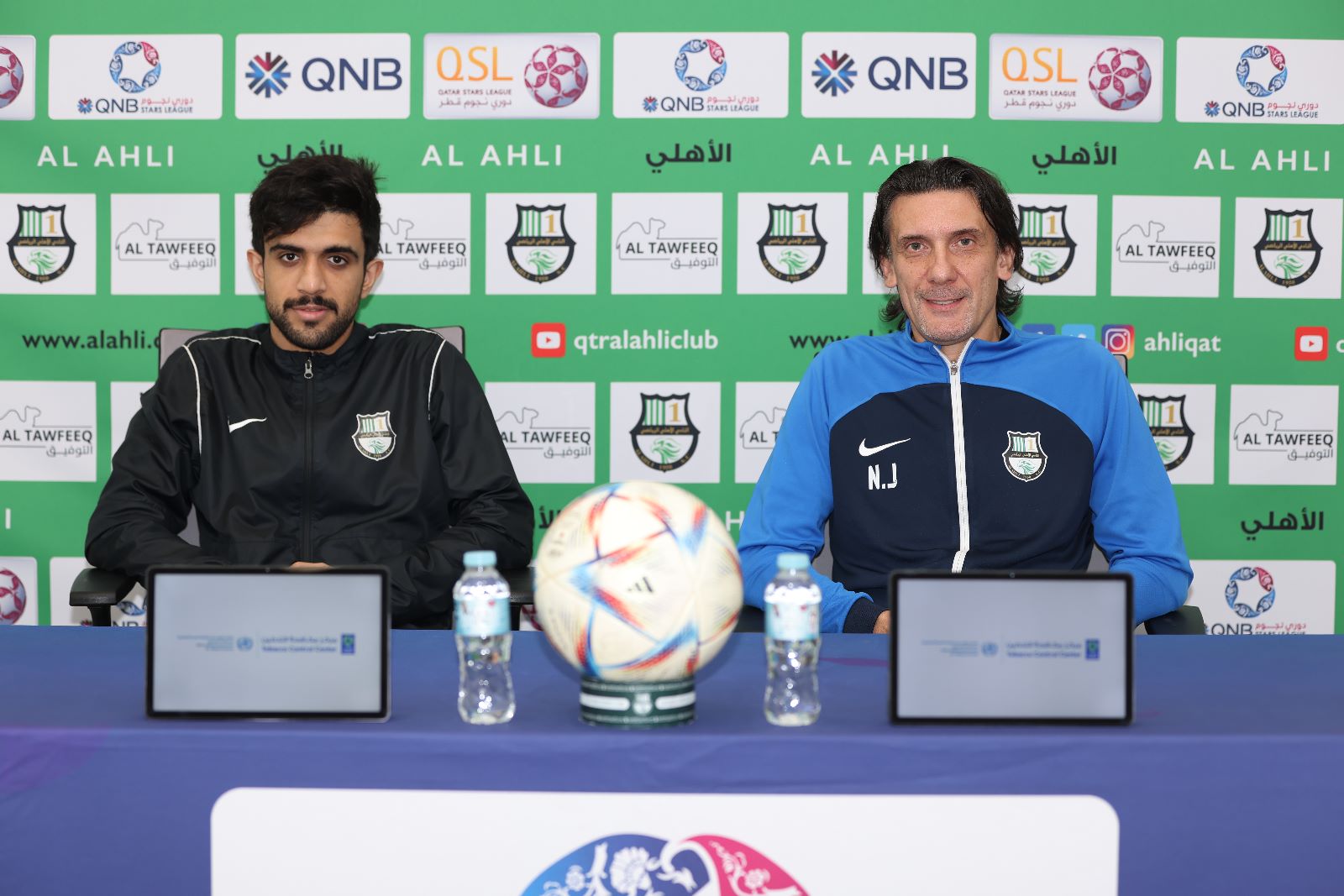 Al Ahli coach Nebojsa Jovovic spoke to the media ahead of their 2022-2023 season QNB Stars League Week 22 (final round) match against Al Markhiya.
"The match is important because we need to end the season with a victory that will improve our position especially since we suffered many defeats of late, although we did not deserve to lose more than one match when compared to the technical level that we were presenting.
"It happens in football when a team suffers a decline in results despite good performance, but the lesson comes from learning from lessons and correcting mistakes and benefiting from them for every player, coach or individual in the team. We can produce the required result in the last match despite its difficulty.
"However, the game will not be easy for us, but I believe that the team is able to achieve victory in the last match and get the three points," said Nebojsa.
Al Ahli player Jassem Al Sharshani said, "The match against Al Markhiya should be different in terms of performance and result.
"We have to win it and change the team's image. We, the players, must make more efforts to achieve the desired result by winning and finishing the league in a better way.
"We must learn lessons and I believe we can win at the end of the league."