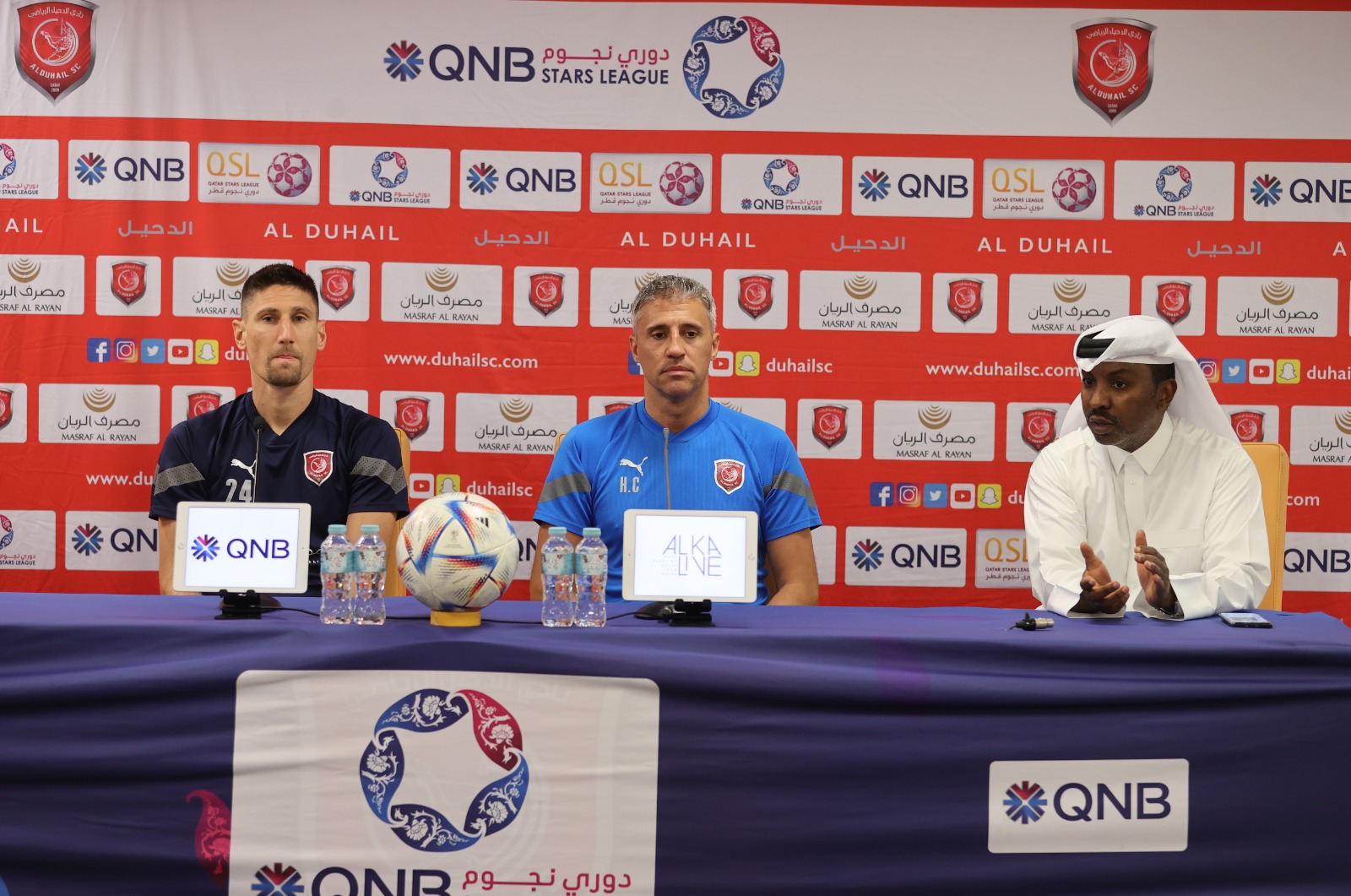 Al Duhail coach Hernan Crespo spoke to the media ahead of their 2022-23 season QNB Stars League postponed match from Week 17 against Qatar SC.
"It will be a difficult match against a team that plays good matches, achieves distinguished results and develops gradually, and attention must be paid on the field in order to come out with a positive result. On paper we are the best, but this matter requires us to appear well and our goal is to continue to lead.
"Our comeback against Al Sadd was special and the tie was important for us because the team was two goals behind and succeeded in returning in the last three minutes of the match, and this tie shows that Al Duhail have fighting players inside the stadium who do not give up and the result was not in our favour.
"I do not feel pressure, the schedule does not affect us, and we have a chance to achieve a number of championships this season. We have a good squad and players who love competition, which always makes us look for podiums," said Crespo.
Al Duhail player Federico Fernandez said, "The team is ready for the match against Qatar SC. We made preparations and did training during the past week in preparation for this important match in which we will face a good team, and it is an opportunity for us to continue the work we are doing, and we will fight for victory.
"I am happy with my experience in Qatar and I must thank the technical and administrative staff for the confidence they gave me and made me join the team, and my presence here is something special for me and my family, and I saw the professional way in which everyone works, as well as the distinguished facilities and family spirit, which make Al Duhail special.
"I am very happy with my goal because it came at the crucial time and we could bounce back with a late drawn result. We were not good in the first half, but in the second half we were the best, and before scoring the goal I felt the need to be in the center to help my team. We did not give up and managed to score the equalizer in the last minute."