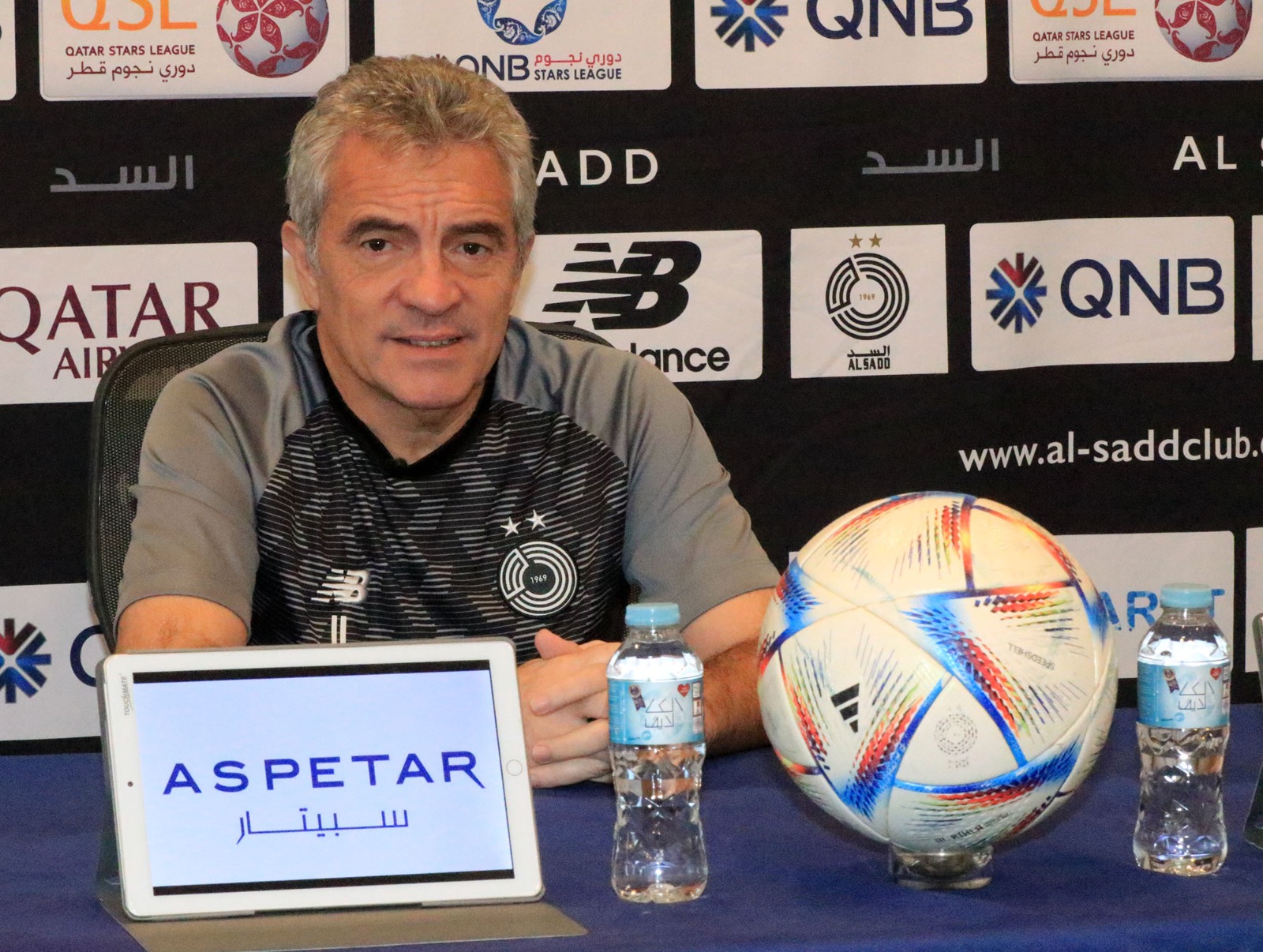 Al Sadd coach Juan Manuel Lillo (Juanma) spoke to the media ahead of their 2022-2023 season QNB Stars League Week 21 match against Al Duhail.
"As we always say, we will do our best to try to win the match, regardless of the opponents. We try to compete and win all matches.
"We know that we lost our chance to win the league title, but we will do our best against Al Duhail to continue collecting points and progressing in the standings.
"Regarding the Al Sadd vs Al Duhail face-off, which is the fourth this season, I would say that it can happen that the two largest teams face each other more than twice a season, in the league and other tournaments. We respect Al Duhail and we will do our best to achieve victory," said Juanma.
Al Sadd player Ayoub El Kaabi said, "We are fully focused in preparation for the Al Duhail match. This fixture is very important for the team."