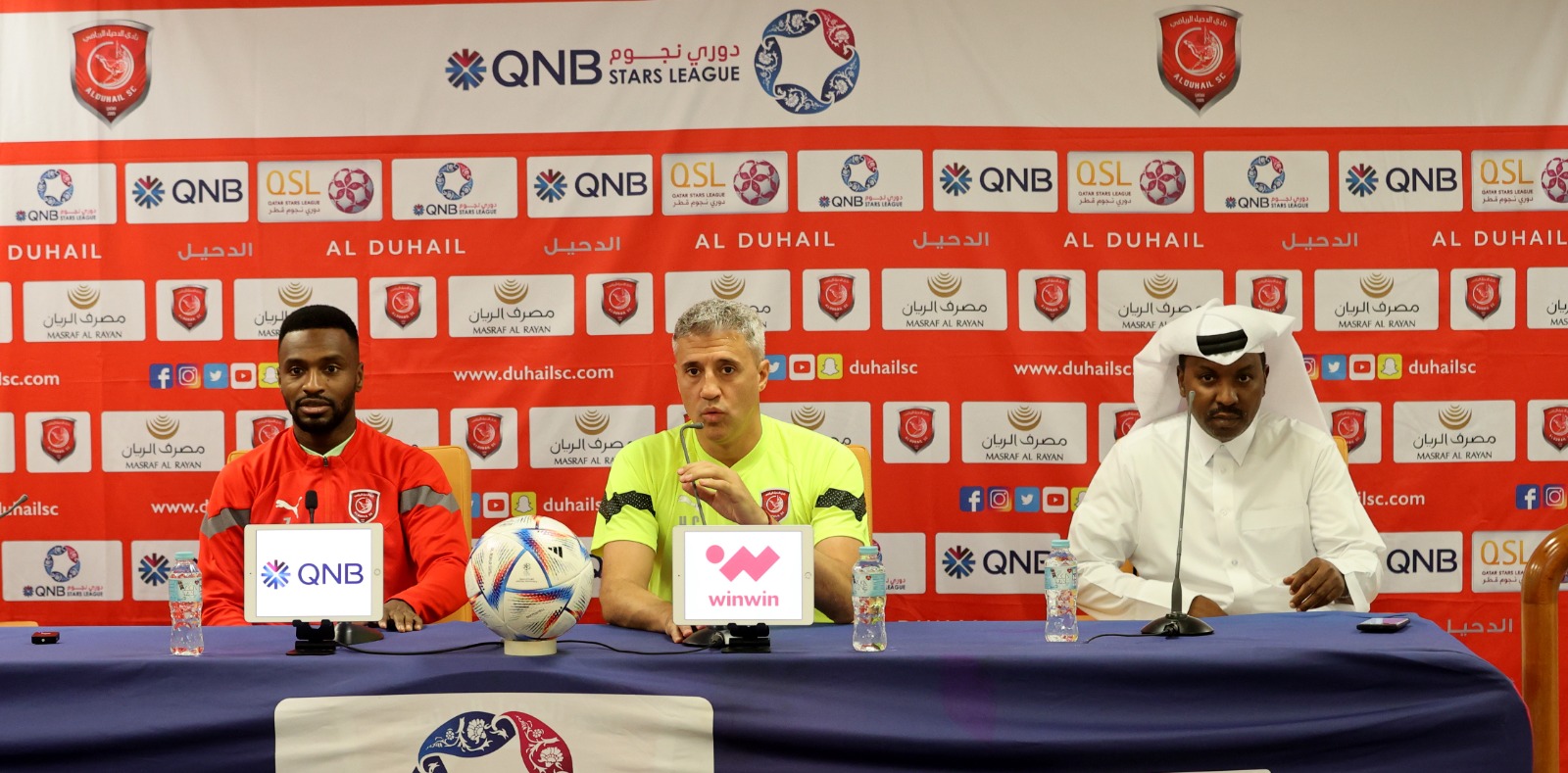 Al Duhail coach Hernan Crespo spoke to the media ahead of their 2022-2023 season QNB Stars League Week 13 match against Al Ahli.
"An important match for us against a big team that plays well in every match, but it is up to us to present a good match and come up with the result we want.
"I trust the capabilities of the players as Al Duhail have a complete squad and the problem I always face is choosing the players to start the match.
"In the previous match, a number of our players were injured and I do not know the cause. Our player Assim Madibo joined us after his national team duty in the World Cup and Gulf Cup, and we gave him a period of rest before joining training with his team-mates. Karim Boudiaf also had rest before joining training. But in that match, Madibo was injured and Karim felt the pain, which made us replace him. The continuous participation of our players with the national team is good for us.
"Our match in the first leg against Al Ahli was difficult and ended in a draw. We were not lucky in that match after they scored the equalizer in the last minutes due to a penalty conceded by Luis Martin and the referee also cancelled a goal for us scored by Nam Tae-Hee due to a mistake. Count on us and I know fully well that the next match will be as difficult as was our match against Al Wakrah, and we must be fully focused," said Crespo.
Al Duhail player Ismail Mohammed said, "The team is fully prepared to play against Al Ahli. Our top ranking is a motivation for us in the upcoming matches, which we know will not be easy, but we take every match very seriously in order to continue achieving victories and presenting what is required of us inside the stadium.
"Our beginning in the past seasons was not that well. This season, the team is moving in a certain way and succeeded in reaching the top of the standings, and we must focus and work hard to maintain the lead."