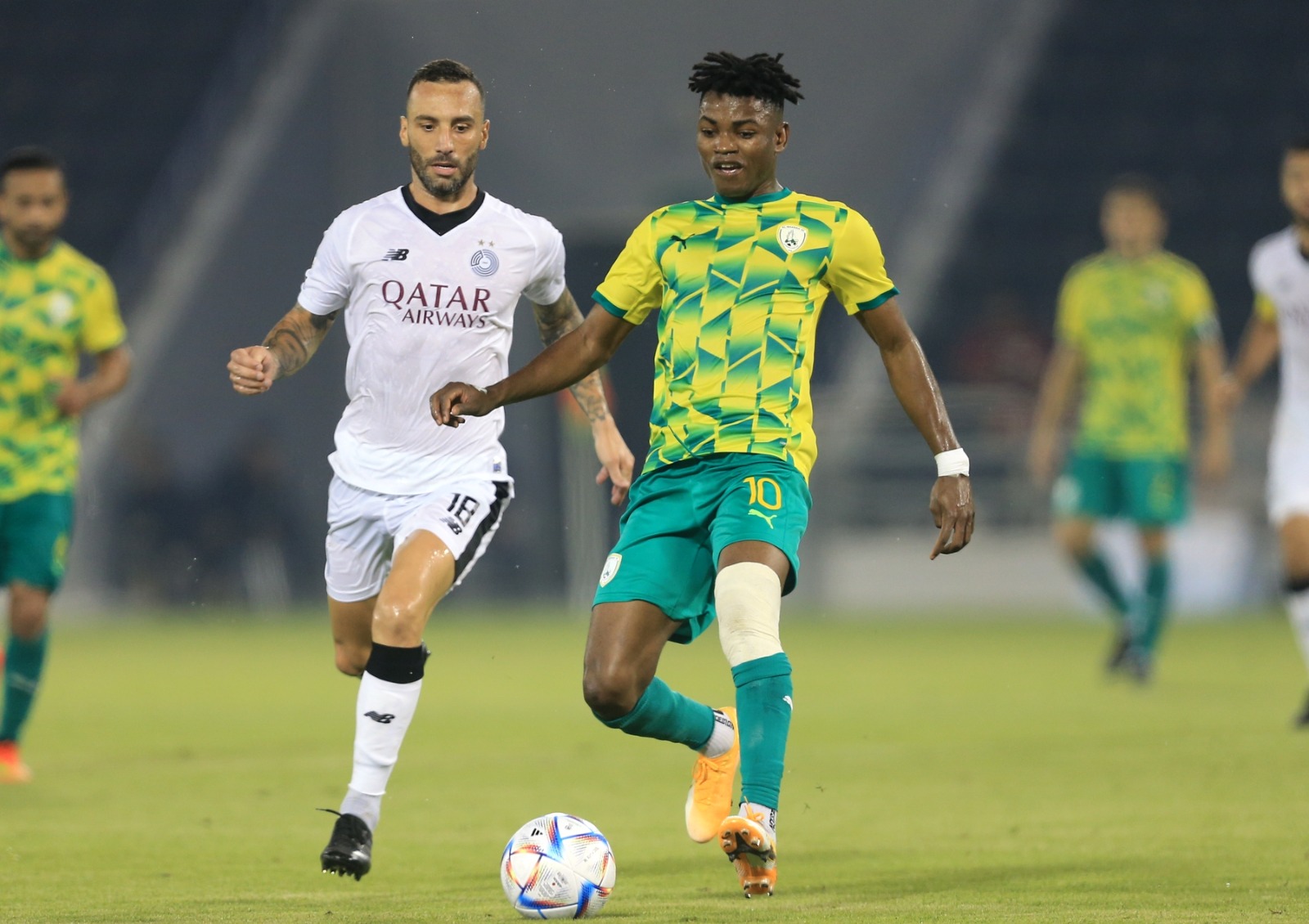 Al Wakrah beat reigning champions Al Sadd 2-1 in Week 7 of the 2022-2023 season QNB Stars League at the Al Sadd Stadium on Wednesday.
Mercurial Angolan forward Jacinto Dala scored a brace for the winners, striking brilliant goals in the 73rd and 88th minutes.
Spaniard Santi Cazorla pulled one back for Al Sadd through a penalty strike in the 86th minute.
The delightful win, fourth in the league for Al Wakrah, took them to 15 points behind leaders Al Arabi (16) ahead of the league's break as Qatar heads towards the forthcoming FIFA World Cup 2022.
Al Sadd's fourth reversal in the season saw them remain on seven points.
Al Sadd were left to rue many of their close chances in the match with the very first being in the 12th minute when Andrew Ayew's shot hit the crossbar of the goal post.
Later, Rodrigo Tabata's kick saw the ball roll just wide of the goal in the 53rd minute.
The most painful miss, however, was in the 63rd minute when Baghdad Bounedjah scored with a header off a long free-kick but after a long VAR check Guilherme Torres, who was to the right of Bounedjah, was adjudged offside much to disappointment of Al Sadd's fans who had begun dancing in the stands.
Breaking the deadlock of the match was Dala scoring off a rebound from the goalkeeper off his own kick while being down on the ground. Dala reached for the ball with his stretched right leg to score.
The joy for Al Wakrah was shortlived as Al Sadd soon equalized.
The brilliance of Dala then returned as he scored again.
The 26-year-old had waited after his shot was cut off by Jung Woo-Young and the ball flew skywards and came down for a battle between Al Wakrah's Mohamed Benyettou and Al Sadd's Nam Tae-Hee and Bahaa Ellethy. The resultant header fell back to the lurching Dala and he slammed in a volley to the left corner of the net.
More than 10 minutes of added time saw more absorbing action, but an equalizer remained elusive for Al Sadd.