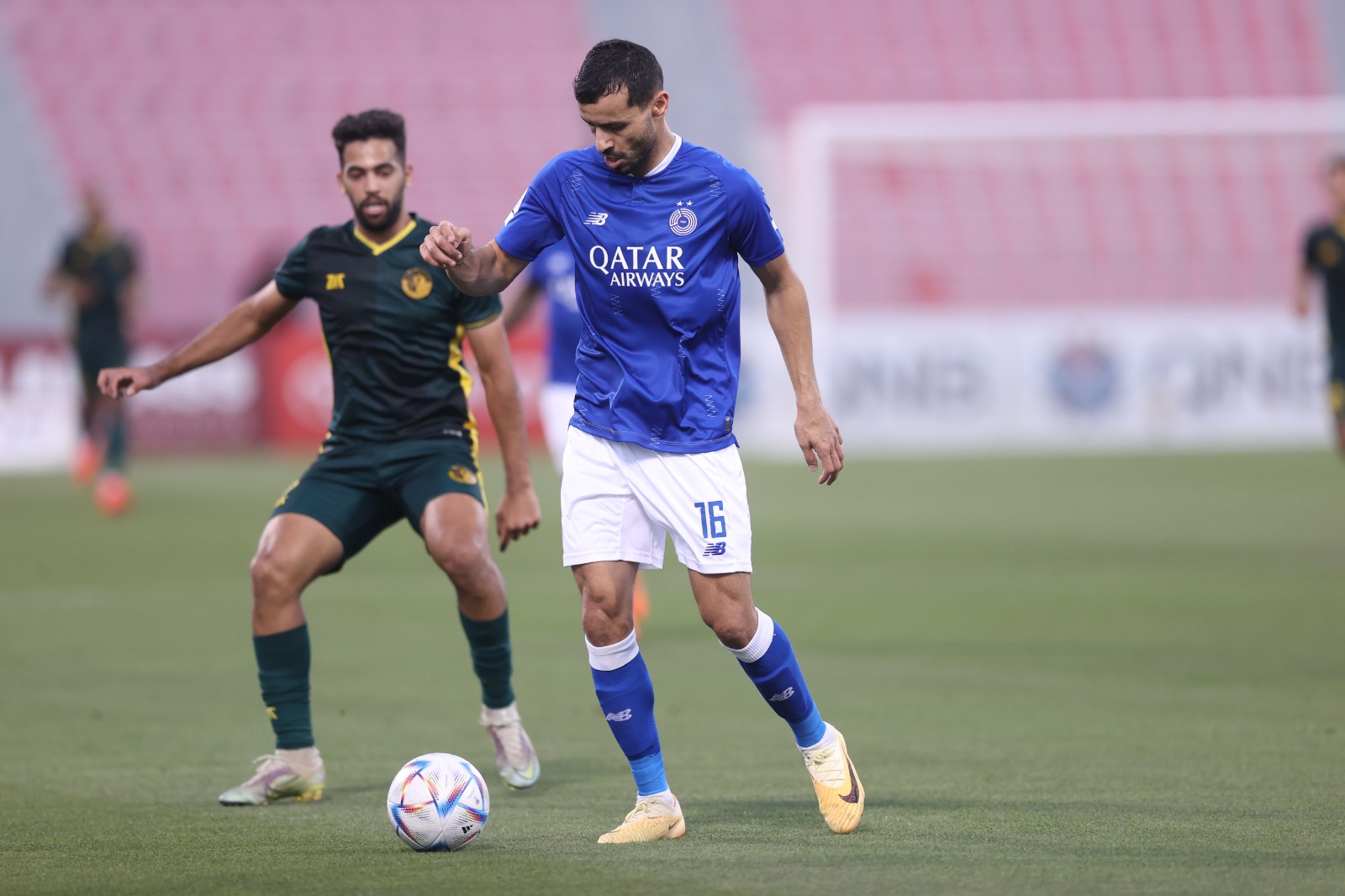 Al Sadd came back from being a goal down to beat Al Shamal 3-1 in their Week 17 match of the 2022-2023 season QNB Stars League at the Al Arabi Stadium on Friday.
The reigning champions suffered a reversal at the very start with an own goal, but then stormed back to overwhelm their opponents in distinct fashion.
Boualem Khoukhi, who faltered to concede the opening goal to Al Shamal while defending a corner kick in the third minute of the match, also made amends in fine style by scoring two goals for Al Sadd in the 52nd minute and 90+1 minute. In between, Akram Afif added a goal in the 73rd minute.
Khoukhi was blinded while man-marking during an Al Shamal flag kick and with a rival player rising high to attempt a header, Khoukhi was caught off guard as the ball sailed past and towards him and he accidentally kicked it into his own goal.
It jolted Al Sadd a bit and raised the morale of Al Shamal, who then did well to defend hard.
The Wolves also engaged in strong attacks and Al Shamal had to bring out their best to stop the rivals and in the process their goalkeeper Babacar Seck also received a yellow card in the 50th minute.
Al Sadd then soon found their rhythm in the second half as Khoukhi scored in a much similar way to his first one, but this time at the correct end. Khoukhi deflected a pass from Baghdad Bounedjah, who was fed by Akram.
The mercurial Afif then struck himself from the left inside of the box after being left unmarked to make the score 2-1.
Al Sadd's third and final goal came off a free-kick taken by Santi Cazorla which flew to the right and Khoukhi produced a super header jumping high to resurrect himself with a brace.
The win took Al Sadd's tally to 32 points from 17 matches to strengthen their position in the thidrd place.
Al Shamal remained on 14 points from 16 matches.