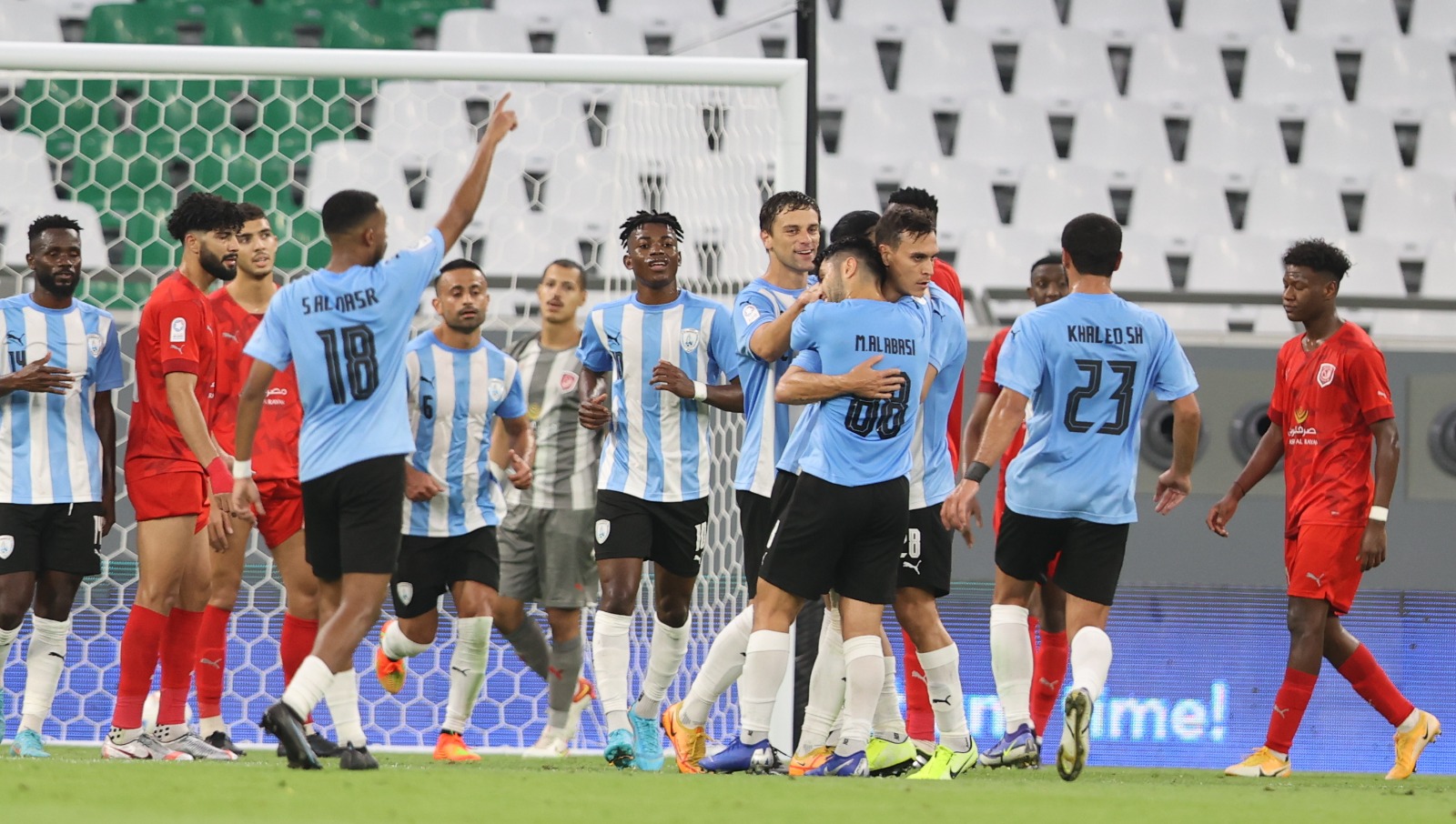 Al Wakrah rallied from being a goal down to beat last season's runners-up Al Duhail 4-2 in a thrilling Week 1 clash of the 2022-2023 season QNB Stars League at the Education City Stadium on Wednesday.
The match was tied 1-1 at half-time.
While the goals for Al Duhail came from Murad Naji (own goal 15th minute) and Michael Olunga (50th minute), Al Wakrah scored through Trent Sainsbury (45th minute), Jacinto Dala (54th and 90th minutes) and Omid Ebrahimi (68th-minute penalty).
Having suffered an early setback, when Murad Naji while trying to cut off an Al Duhail cross erred and put the ball into his own goal, Al Wakrah rallied superbly to counter charged-up Red Knights.
Just before half-time, Al Wakrah's latest acquisition Australian Trent Sainsbury (who has played for a number of clubs in Australia, Holland, Italy, China and Belgium) showed his class by making a beautiful header being left unmarked. Sainsbury was fed with the perfect ball from a corner kick by Murad, making amends for his earlier mistake.
The match went into an overdrive straight up in the second half, with Al Duhail's Kenyan striker Michael Olunga scoring with a header after being provided with a superb long left-foot pass by Belgian winger Edmilson Junior from outside the box, making it 2-1.
Minutes later, Al Wakrah equalized when Angolan Jacinto "Gelson" Dala made the most of a lapse from Al Duhail captain Luiz Martin Junior in the midfield. Martin failed to control the ball while receiving a pass and Dala latched on to the chance running into the penalty area where he dribbled past three players to score (2-2).
Al Wakrah regained the lead when Dala made a cross to substitute Ismail Mahmoud, but his shot was staved off by an agile Al Duhail goalkeeper Mohammed Al Bakri. Al Wakrah's Omid Ebrahimi was then tackled by Luiz Martin from behind stepping on to his shoe and referee Abdulrahman Al Jassim signalled to the spot. Ebrahimi coolly scored the penalty shooting into the right corner (3-2).
The joy for Al Wakrah was doubled towards the end when Dala returned to benefit from another defensive lapse. Cutting off from a Ferjani Sassi cross, Dala ran all the way with the ball at ease to beat the goalkeeper, much to the delight of his team and the fans to make the final score read 4-2.