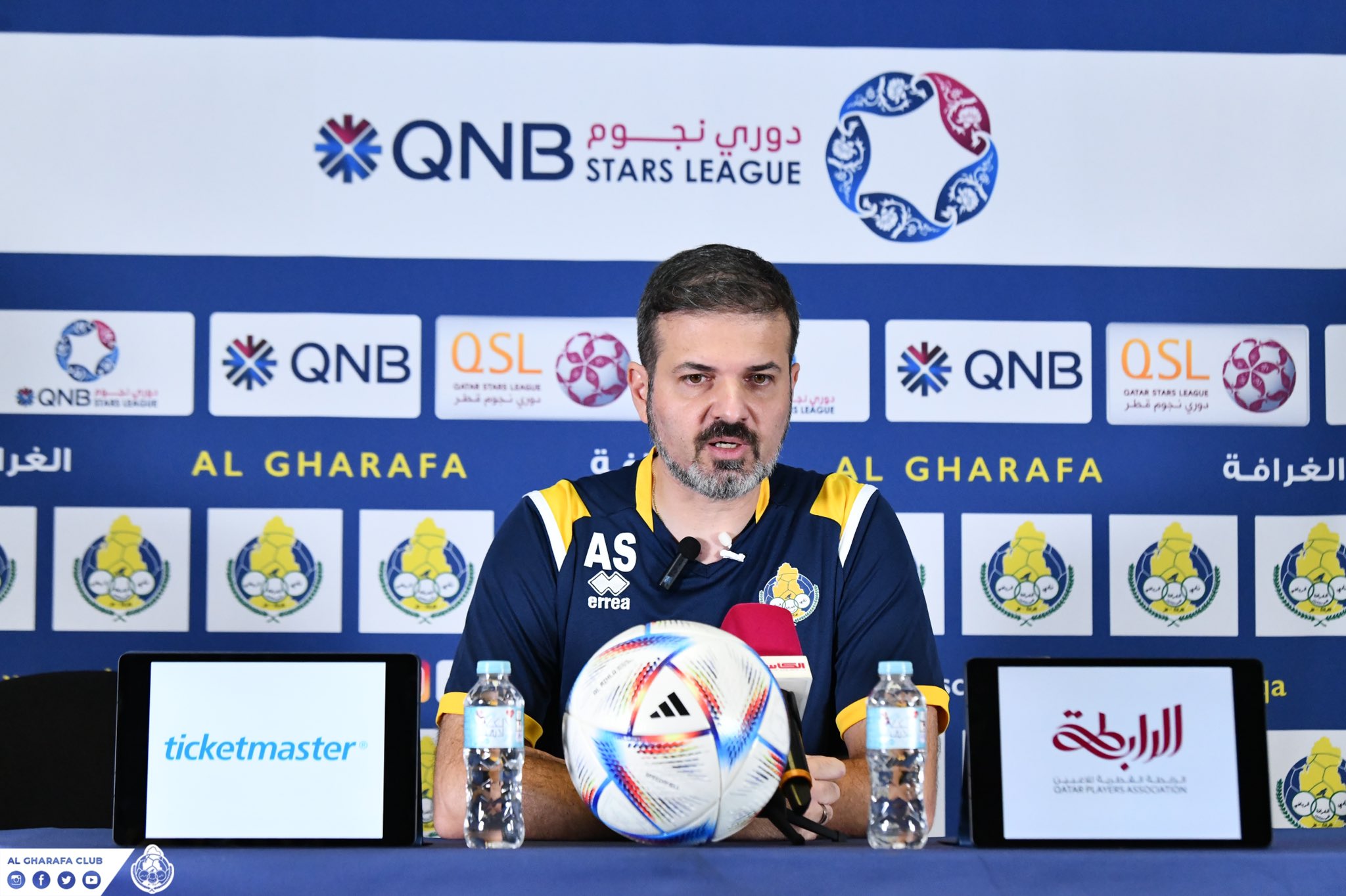 Al Gharafa coach Andrea Stramaccioni spoke to the media ahead of their 2022-23 season QNB Stars League Week 1 match against Al Sailiya.
"Our preparations for the match came through the Turkish preparation camp. The Al Sailiya match will need our full focus and we respect the opponents, as they are a strong team.
"Al Gharafa always play with the ambition of winning, and as we know, the first match is always difficult, and there are also many teams which are more prepared than us in the new season. So we have to provide good performance and it is very important to achieve a positive result despite the many absences that we suffer from.
"We have some injuries, such as Abdullah Al Saei, Othman Al Yahri and goalkeeper Ahmed Sufyan, and we will miss the efforts of Saeed Al Hajj, who has transferred to Al Sailiya. Tamim Al Muhaza will be out of the squad and therefore we will only have between 14 or 15 players. But this is not an excuse. On the contrary, it must be a strong incentive for us to achieve a positive result and I am confident that the players will do their best.
"I am very happy to have Yacine Brahimi with us. A few days ago, another distinguished player and a wonderful central defender joined us, Uzbek Islam Toktahugayev, who represented his country for a long period and has great experience. We are happy with his presence with us as well, and we hope that he supports the team and leads us to victories," said Stramaccioni.
Al Gharafa player Muyad Hassan said, "I expect that we will do the best and achieve the desired results in the current season and we will have a better appearance after the recent alterations and we seek to win the three points for sure.
"Al Gharafa are a team that competes for championships and are always playing to win. Although the team has moved away from competing for the league title in past seasons, the team is constantly improving and has the desire to provide the best and compete strongly and make fans happy."