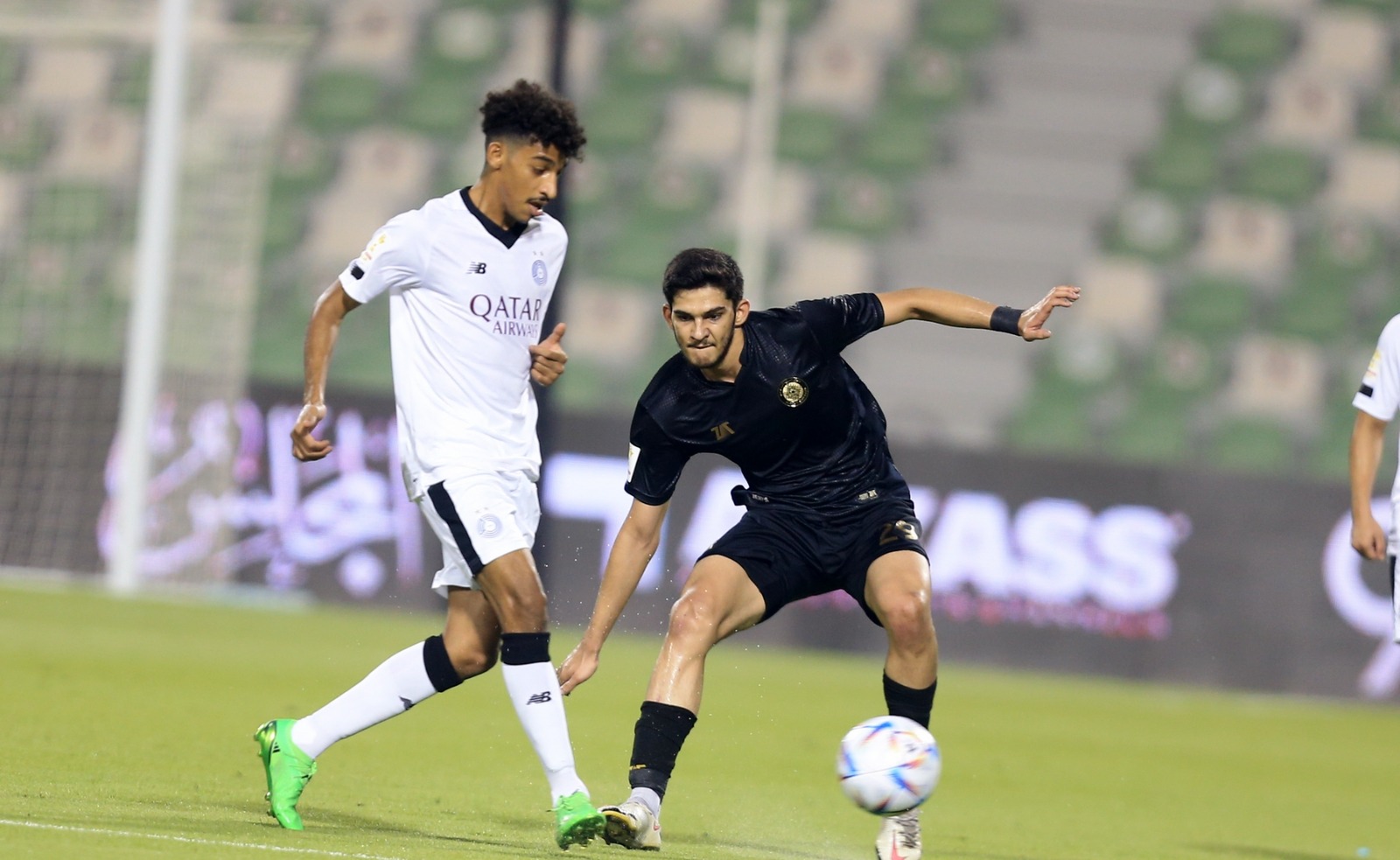 Al Sadd defeated reigning champions Al Sailiya 4-0 in the opening match (Group A) of the 2022-2023 season Ooredoo Cup at the Al Ahli Stadium on Monday.
All of Al Sadd's goals came in the second half, with Hassan Ahmed (58th minute), Santi Cazorla (75th minute), Faisal Azadi (89th minute) and Rodrigo Tabata (90+2 minute) being the scorers.
Al Wakrah, Al Ahli, Umm Salal and Qatar SC are the other teams in Group A.
It was a resounding start for Al Sadd, who had first emerged as the champions when the tournament's title name was changed from QSL Cup to Ooredoo Cup in the 2019-2020 season.
Al Sailiya were the champions in the following two editions.
Al Sadd, however, had to work hard, with many of their efforts in the first half failing to yield any result. Their stars Tabata and Cazorla came close to scoring on at least four occasions with one Tabata free-kick (38th minute) being staved off by goalkeeper Abdraman Mahamat, who dived to his left.
In another chance, Cazorla's left-footed curling kick from well outside the box hit the bottom of the left goal post in the 43rd minute.
Al Sailiya also came close to scoring in the added time of first half, but Ahmad Yasser Sebaie's kick was well-stopped by Al Sadd goalkeeper Jehad Mohammed.
The scenario soon changed as Al Sadd came out blazing in the second session, with Hassan Ahmed breaking the deadlock. He struck after being provided with a fine pass by Ahmad Mohammed Al Saeed once inside the penalty area.
Cazorla then scored from a free-kick from near and left outside of the box which went past a three-man wall and through the goalkeeper's legs.
Faisal Azadi then added to the lead making good of a chance inside the danger zone.
Tabata's efforts were also rewarded in the end as he ran in to collect a good pass to slam in from the left.