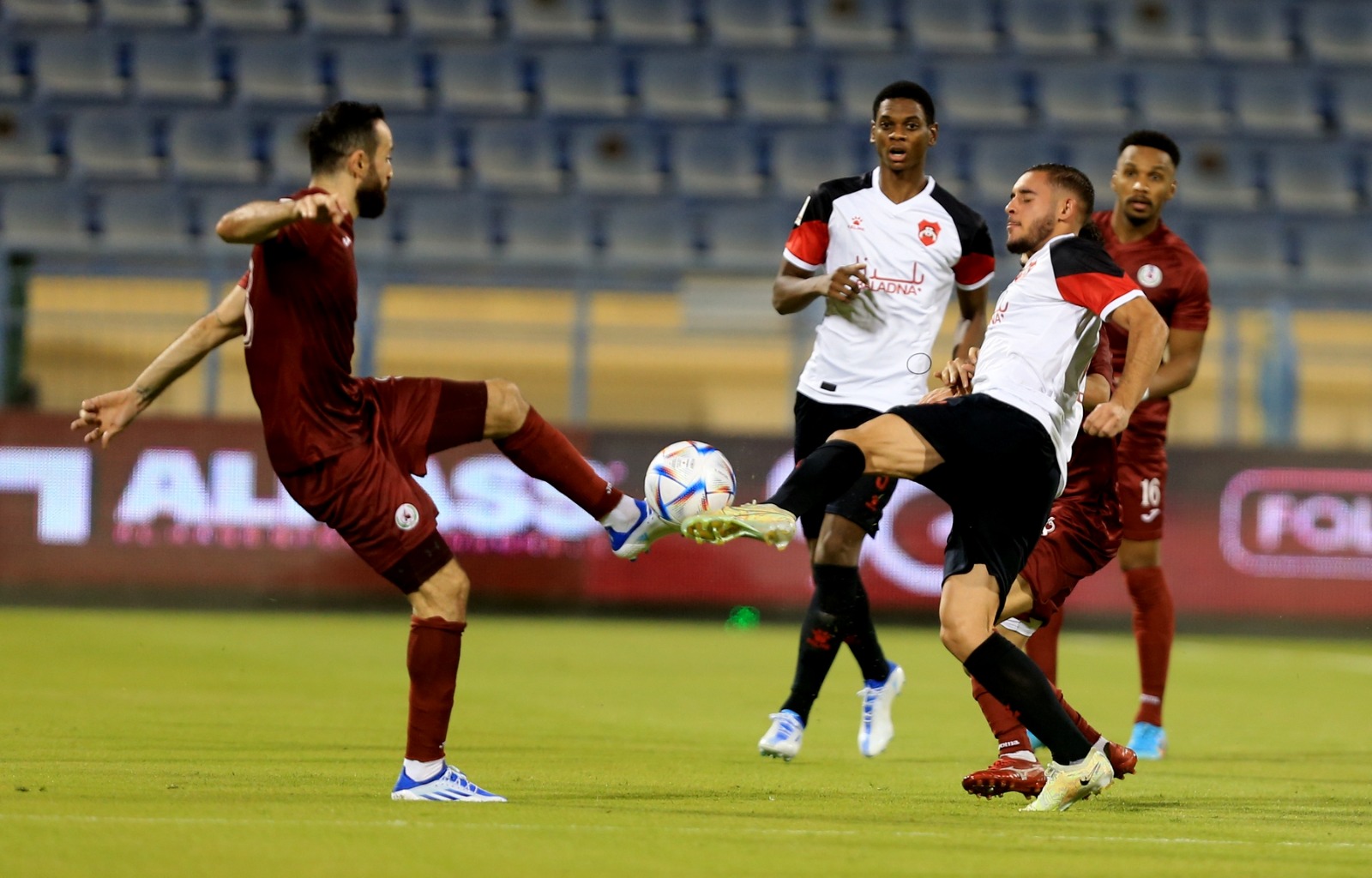 Al Markhiya rallied to hold Al Rayyan 1-1 in Round 2, Group B of the 2022-2023 season Ooredoo Cup at the Al Gharafa Stadium on Monday.
Al Duhail, Al Arabi, Al Shamal and Al Gharafa are the other teams in Group B.
Group A comprises Al Sadd, Al Wakrah, Umm Salal, Al Ahli, Qatar SC and Al Sailiya.
Al Markhiya were trailing 0-1 at half-time, after Hisham Kamal conceded an own goal in the 42nd minute, but they bounced back in early second half with a goal from Abdulhadi Amin Noman in the 61st minute.
The result saw both sides log their first points. It was a good comeback for Al Markhiya, who were drubbed 8-3 by Al Duhail in their opening match.
For Al Rayyan too, it was a better result after their 3-4 loss to Al Gharafa in the first round.
Both teams battled hard and had their fair share of chances and close finishes.
Al Rayyan had a big moment as early as the fourth minute when Khaled Ali's curling free-kick was punched out by a diving Al Markhiya goalkeeper Mahmood Gamal Mohamed to the right of the goal.
Al Markhiya also moved into the attacking mode and in the 13th minute a move inside the 'D' had Abdulhadi Amin with the ball in front of the goal, but his 'measured' kick just brushed over the crossbar to land on top of the net.
Then in the 27th minute, Al Markhiya's Farid Ahmed Al Marhoobi's attempts in front of the goal were spoiled by Al Rayyan's alert goalie Abdallaelrady Mohammed.
Al Markhiya suffered the reversal when an Al Rayyan corner kick fell to Davi Cruz, but he could not control the ball as it moved away and Hisham Kamal, in haste to clear the ball, directed it into his own goal.
Al Markhiya gained the equalizer by making a fine move where substitute Hamad Saeed sent in a cross which cleared two onrushing defenders and Abdulhadi Noman on the far left did the needful to score with ease.
In the 71st minute, Al Markhiya survived a big scare when Al Rayyan captain Ahmed Abdelmaqsoud's long left-footed kick went in menacingly, but hit the middle of the left pole and flew away.
Al Rayyan tried hard late in the second half, but their efforts could not realise and on one occasion Sekou Oumar's free-kick sailed over the goal.
For Al Markhiya, Driss Fettouhi got two big free-kicks, but found no success.