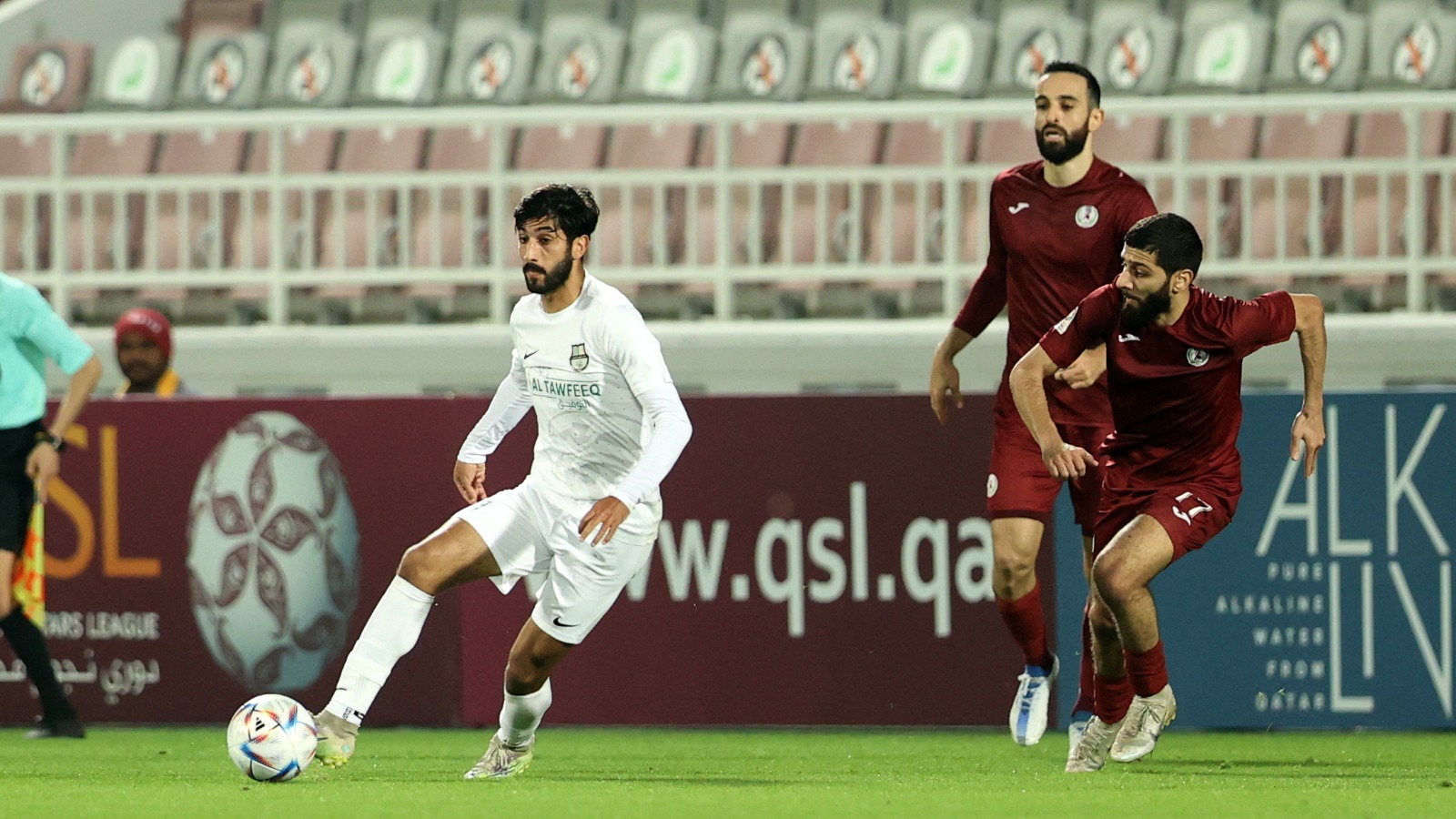 Al Markhiya and Al Ahli played out a thrilling 2-2 draw in Week 11 of the 2022-2023 season QNB Stars League at the Al Duhail Stadium on Monday.
Al Ahli's goals were scored by Ali Qaderi in the 27th minute and Yousef Ballan (own goal in the 66th minute).
Driss Fettouhi (85th minute) and substitute Aymen Hussein (penalty, 90+3 minute) scored for Al Markhiya.
Al Ahli thus raised their score to 14 points and Al Markhiya to nine.
The first half witnessed the superiority of Al Ahli in terms of creating opportunities and pressurizing the rival goal, thanks to the moves by Sofiane Hanni and Al Dokali Al Sayed in the midfield, and the attacking duo of Yazan Al Naimat and Abdulrashid Ibrahim.
Captain Ali Qaderi surprised everyone with a missile shot in the 27th minute that took Al Ahli ahead.
Al Markhiya, who were in action for the first time after the long break, almost equalized the score in the last gasp before the end of first half through Abdul Hadi Amin, who startled the defence and hit a powerful shot from outside the area, but goalkeeper Yazan Naim blocked it.
In the second half, Al Ahli relied on strong midfield pressure, while Al Markhiya defended and played on counter-attacks to take advantage of the speed of Jameel Al Yahmadi and Abdul Hadi.
Al Ahli now intensified the pressure and Hanni passed the ball in the 66th minute to Yazan Al Naimat, who took advantage of the lack of understanding between Al Markhiya goalkeeper and the defenders, and the result was an own goal.
Fettouhi succeeded in bringing Al Markhiya back into the match by reducing the margin five minutes from the end off a free-kick outside the penalty area.
Aymen Hussein then got a penalty in stoppage time after being challenged by Iranian Shojae Khalilzadeh and converted it as the teams shared the points.