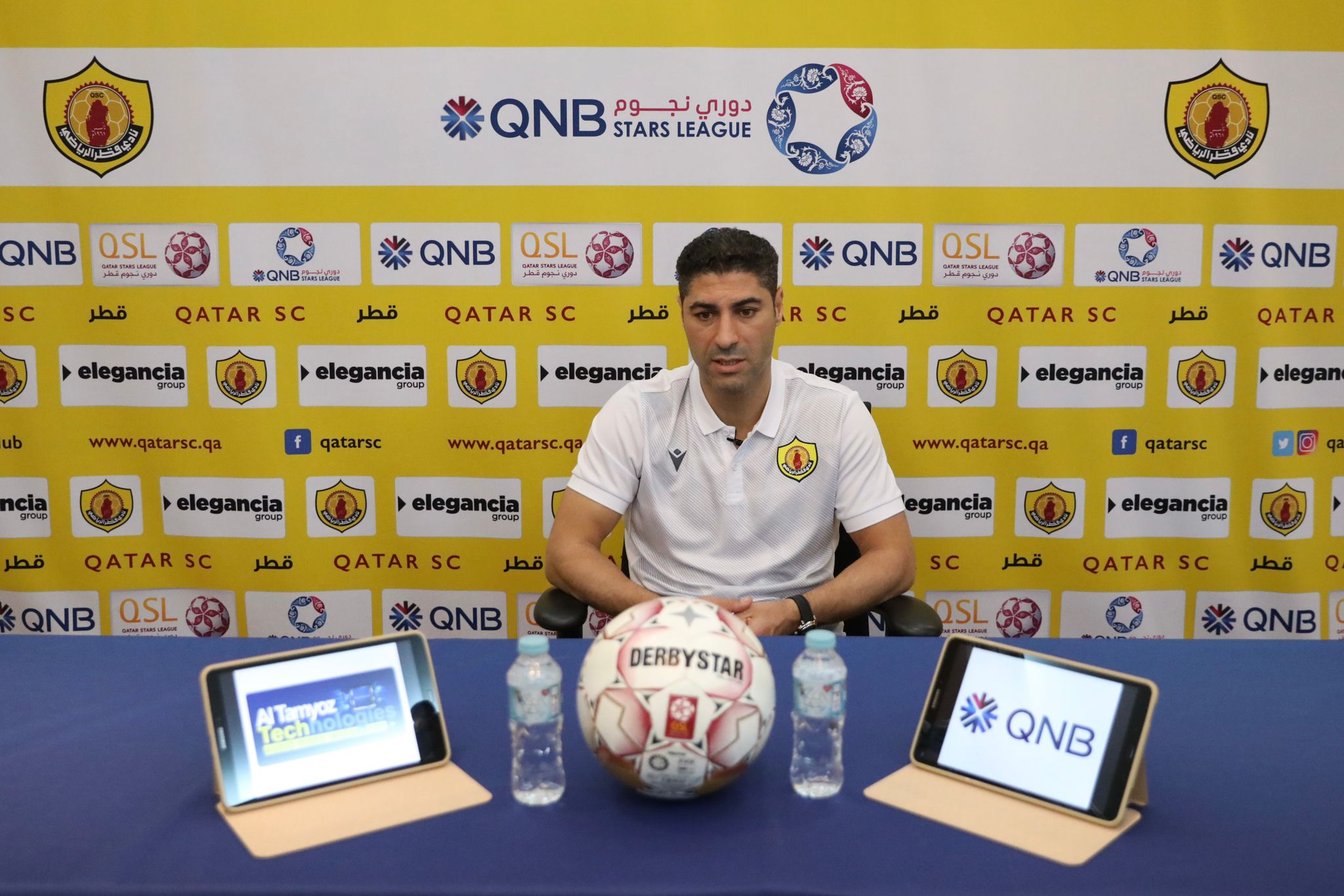 Qatar SC coach Youssef Safri spoke to the media ahead of their 2021-2022 season QNB Stars League Week 22 match against Al Khor.
"I would like to talk about our previous match against Al Gharafa in the Amir Cup quarterfinal, where we faced great heartbreak, especially in the dressing room, due to the loss of the opportunity to qualify for the semifinals. We were also hoping to make our loyal fans happy.
"In general, I can say that the next match will be better. If we want to describe our performance in a nutshell, we find that we have presented distinct levels and reached a balance in all departments and the level is joyful for the fans. But we, the technical staff, aspire to be better with the result and performance.
"We must always work harder especially since we are in a big club that deserves to be in the top rung and our fans deserve a lot.
"We have to focus on our match against Al Khor, who are a good. We are interested in returning to the winning path and gaining greater confidence. This result will be important for us," said Safri.
Qatar SC goalkeeper Moataz Majed said, "There is no doubt that our defeat in the quarterfinals of Amir Cup affected us as players and caused us some frustration because we aspired to continue the journey in the prestigious championship.
"We must put behind the disappointment of the loss to Al Gharafa and strive to end the season with victory, and thus start preparing for the next season with focus on avoiding the mistakes that occurred this season. Victory over Al Khor will give us the opportunity to change our position in the standings.
"We are like one family working to achieve one goal, which is to have our team in the position it deserves. This is a positive thing that we hope to build on and develop in the next season."