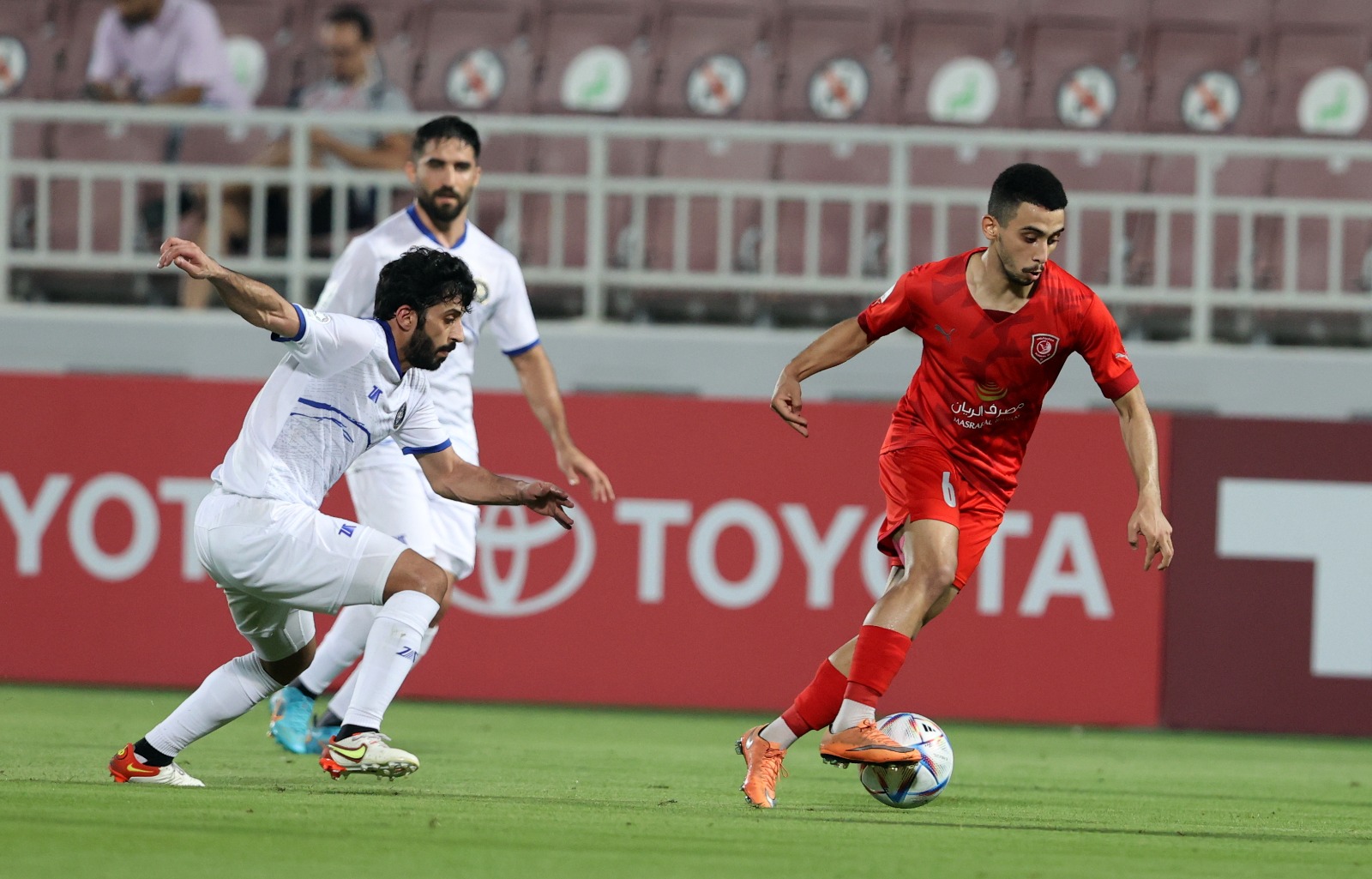 Al Duhail rallied to hold Al Sailiya 1-1 in Week 7 of the 2022-2023 season QNB Stars League at the Al Duhail Stadium on Tuesday.
The teams had to settle for a point each after a keen slugfest. Al Duhail and Al Sailiya are now on 14 and four points respectively.
It was tall Swede Carlos Strandberg who put Al Sailiya ahead just after the first-half break (46th minute), while substitute Nasser Al Yazidi fetched the equalizer for Al Duhail in the 82nd minute.
The first half began on a sedate note for Al Duhail, coming off a 3-0 win against Qatar SC where their striker Michael Olunga had scored a hat-trick.
In this game though, Olunga, was pulled back a bit by a rough tackle from Al Sailiya's Saeed Eisa in the 24th minute and also could not get much leeway to score though he did have attempts at the goal.
Al Sailiya tested the rival citadel in the 30th minute, but Strandberg's header went straight to goalkeeper Shehab Ellethy. Three minutes later, Shehab made another super save and this time off Mehrdad Mohammadi's header.
In the 35th minute, Al Duhail made a good move, but Olunga's left-footer went wide to the right of the goal.
The second half began on a surprising note as a long kick from Al Sailiya's end was headed by Abdulqadir Ilyas for a waiting Strandberg to latch on and beat a lone defender in Yousef Ayman Farahat and the Al Duhail goalkeeper for his side to go 1-0 up.
Al Duhail then made several attempts working on moves from either side of the box and were eventually rewarded, with Al Yazidi making a fantastic finish from the left after being assisted with a fine ball from Nam Tae-Hee.
The South Korean created another good chance in the 87th minute, but Luiz Martin Junior hit wide.
The added time also saw some close moments for both the teams, but none could succeed in breaking the deadlock.