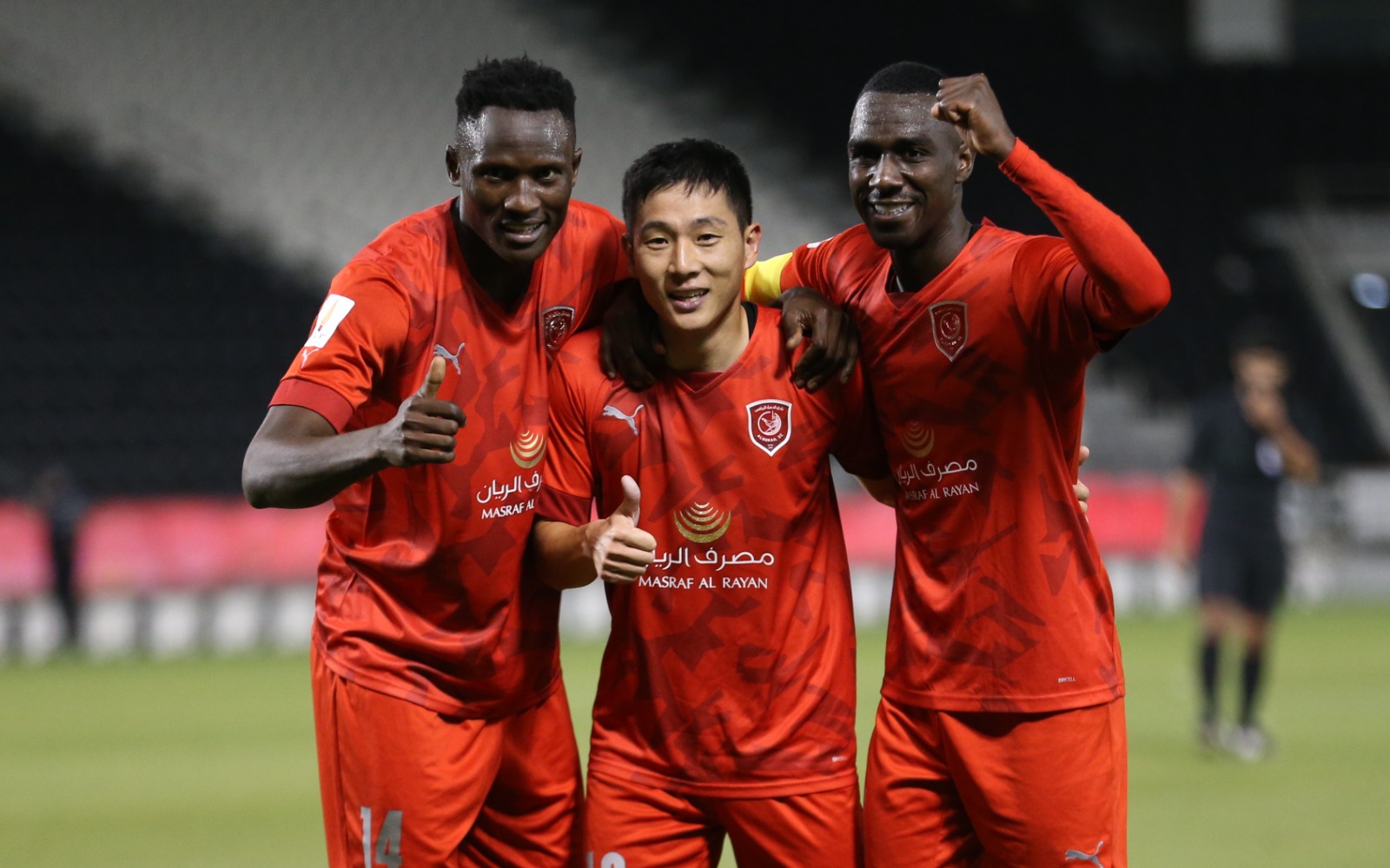 Al Duhail rallied from deficit to beat Al Wakrah 2-1 in an exciting second semifinal of the Qatar Cup 2023 at the Al Sadd Stadium on Thursday.
The Red Knights, who went into the tunnel down 0-1, bounced back with goals from Michael Olunga (51st minute) and Nam Tae-Hee (72nd minute) after Mohamed Benyettou (14th minute) had put Al Wakrah in front.
The win puts Al Duhail in a final contest with Al Sadd, who earlier beat Al Arabi 3-1.
But the win was not as easy for Al Duhail, who went into the clash as favourites and riding on their five successive wins in the QNB Stars League.
Al Duhail's attempts early in the match were not as effective and Al Wakrah goalkeeper Saoud Al Khater guarded well especially against striker Almoez Ali who troubled him.
Al Wakrah scored much against the run of play as a long ball was offered from the deep of Al Duhail's half and a hard-running Benyettou did well enough to reach it and battle a scampering defender for the ball to bounce into the goal.
Al Duhail then picked up pace to make amends, but two of Almoez's hits were not strong enough – one went over the bar and the other into the hands of the goalkeeper.
In the 33rd minute, Olunga failed to connect a superb cross right in front of the goal.
In the 49th minute, another of Almoez attempt – this time an angular strike from top of the box was again parried away by the goalkeeper.
Luck finally smiled on Al Duhail after the break when Olunga, given a through ball, broke into the 'D' past two defenders and managed to kick the ball into the goal to the left.
Parity restored, Al Duhail had more rush of adrenaline, but they were also fortunate as in the 65th minute, Al Wakrah's Jacinto Dala missed a golden chance after breaking from near the centre line and went past rival players but just failed to beat Al Duhail keeper Shehab Mamdouh.
Al Duhail then doubled their lead when Olunga superbly moved into the box, beating players to provide a pass to a rushing Nam to do the rest.
With Al Duhail well in control of the proceedings, Al Wakrah pushed hard, but could not succeed a second time.
There were exciting moments for them when a Lucas Mendes hit sailed the net. He again had fans on their feet in the dying moments, but the ball went just over the crossbar much to their dismay.
The Qatar Cup 2023 final will be played on April 6.