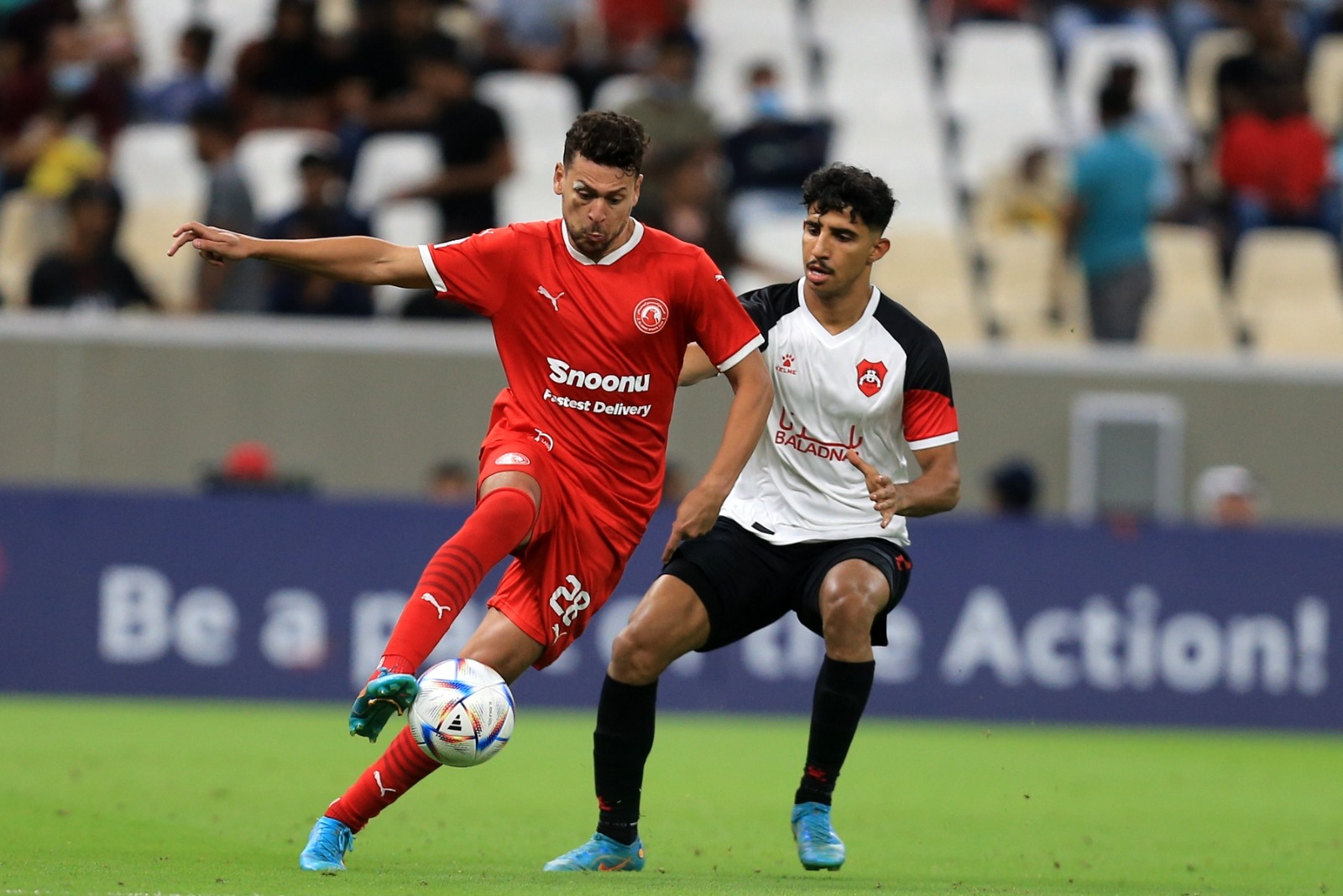 Al Arabi upstaged Al Rayyan 2-1 in a summit clash in Week 2 of the 2022-2023 season QNB Stars League at the Lusail Stadium, venue for the final of FIFA World Cup Qatar 2022, on Thursday.
Watched by a large crowd at the magnificent state-of-the-art stadium, Al Arabi produced their second successive positive result this season.
The Dream Team had scored over Qatar SC 2-0 in their first match.
Al Rayyan are yet to get their first three points. They had suffered a 0-1 reversal against Al Shamal 1-0 in their opening match.
The goals for Al Arabi came from Yousef Msakni (12th minute) and Mehrdad Mohammadi (64th-minute penalty). Yohan Boli scored for Al Rayyan in the 78th minute.
The fans at the stadium were on their feet as Msakni cut across Al Rayyan's Khaled Muftah inside the box to produce a stunner from the left. The Tunisian scored from an acute angle, sending the ball to the far left and right of the goalkeeper.
With last season's fourth-place finishers Al Arabi leading, the match continued with both teams making numerous attempts at the rival goal.
Midway through the second half, a kick from Al Arabi's Omar Al Somah was handled by Al Rayyan's Yasser Hamed in an evasive action. And referee Abdulrahman Al Jassim had a long VAR check before declaring a penalty.
Mehrdad Mohammadi took the spot kick to make it 2-0 for Al Arabi.
The battling Al Rayyan made a comeback soon when Boli, in the centre of the box, picked a perfect cross from substitute Mekki Tombari to score to the right of the goalkeeper.
The match saw another big moment when Boli receiving a pass inside the box had the ball rolling off his right arm. The referee called for a penalty, but later changed the decision after VAR check.
Al Arabi's Mohammed Bader Sayyar was cautioned and then shown a red card for delaying the game in stoppage time.
At the start, there was excitement when Boli had a run-in from near the centre to flip the ball over Al Arabi goalkeeper Mahmoud Abunada as early as the 10th minute, but he was ruled offside.
In the 22nd minute, Al Rayyan's Tameem Mansour's rasping shot was punched off by Abunada. The resultant corner saw a header hit the crossbar.
In the 39th minute, Al Somah had a chance, but his shot went straight to Al Rayyan goalkeeper Fahad Younes.