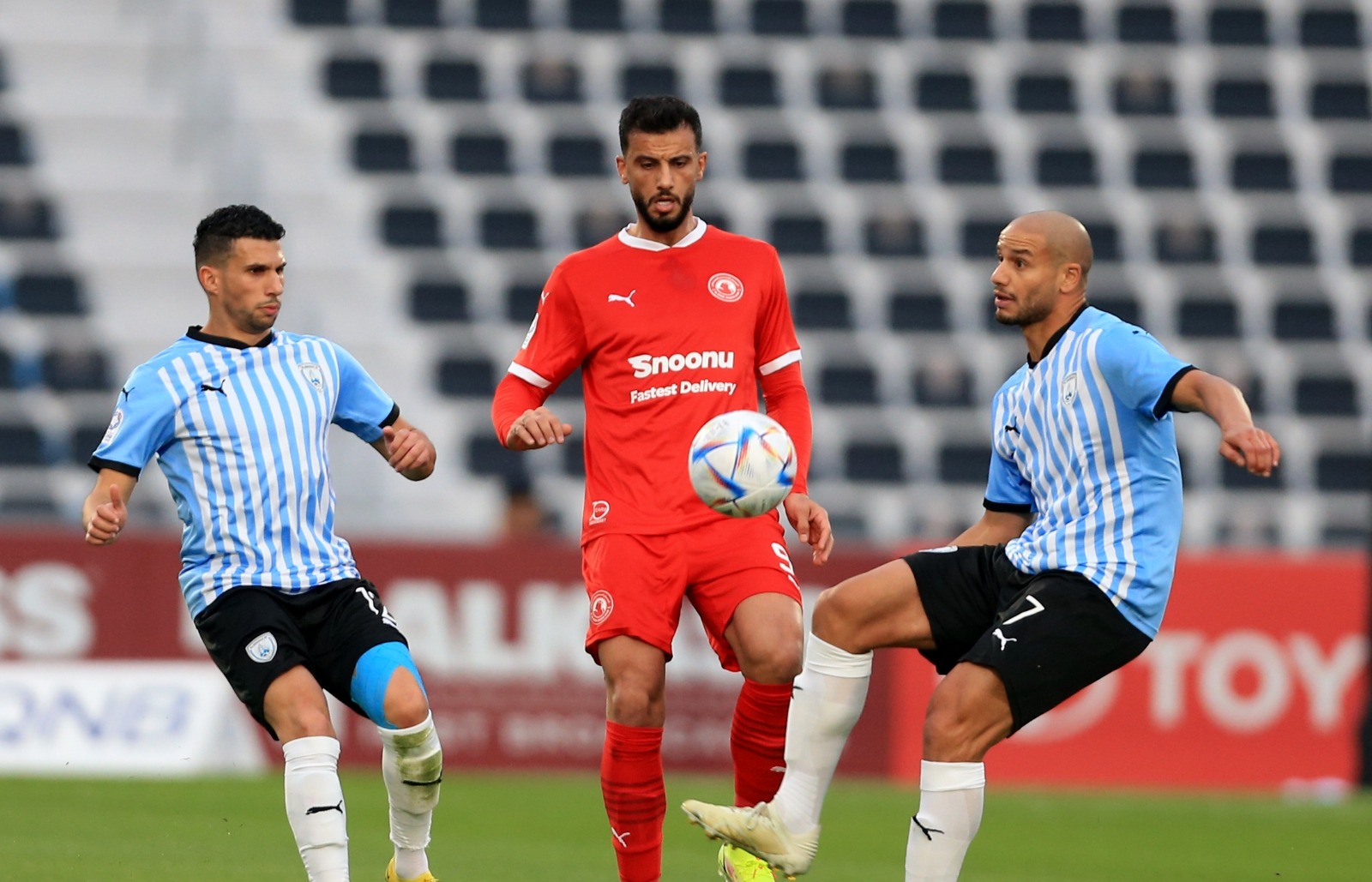 Al Arabi scored a 2-1 win over Al Wakrah in Week 9 of the 2022-2023 season QNB Stars League at the Al Wakrah Stadium on Thursday, to reclaim the top spot in the rankings.
Al Arabi rode on a brace from their Tunisian forward Yousef Msakni, who scored in the 31st and 68th minutes, after Al Wakrah had equalized just before the half-time whistle through a penalty kick taken by Mohamed Benyettou (45+5').
The exciting game saw The Dream Team keep up their march as leaders at the top of the points tally despite The Blue Wave briefly threatening to challenge.
Al Arabi took their appointed place with their seventh win of the league from nine matches tallying 22 points.
Al Duhail, who had climbed to the top spot following their win over Al Gharafa in Week 9 on Wednesday, were pushed to second with 20 points.
Al Wakrah are third having suffered their first loss of the season in eight matches with 15 points. They have a game on hand.
For Al Arabi, Msakni was the livewire throughout the match and it did not take him long to strike after the initial raids by his team. A midfield move developed fast and a Rafinha pass was just perfect for Msakni to go ahead and score the opening goal.
In the 39th minute, Al Arabi came close to scoring again when Ibrahim Kalla was in the clear, but his shot off a pass was feeble going straight to Al Wakrah goalkeeper Saoud Al Khater.
Looking to make amends, Al Wakrah then made a sudden burst of action just before the break and got the reward after Al Arabi goalkeeper Jassim Al Hail brought down a player while charging to make a save.
A VAR review saw the referee signal to the spot and Benyettou struck clean for Al Wakrah to go into half-time at 1-1.
In the second essay, Al Arabi continued to attack and in the 59th minute Rafael Alcantara moved dangerously inside the danger area, but Al Wakrah managed to clear the threat.
Minutes later, it was Al Wakrah on the charge, but Adlene Guedioura's fabulous curling strike from far outside the box was pushed away by the outstretched hand of Al Arabi goalkeeper.
The focus was back on Msakni and soon the striker grabbed a chance lunging forward to shoot past a diving goalkeeper to his left on the near right post and make it 2-1.
Al Arabi could have added another goal later, but Syrian striker Omar Al Somah just took a wee bit long to strike from inside the 'D', resulting in a save being made.