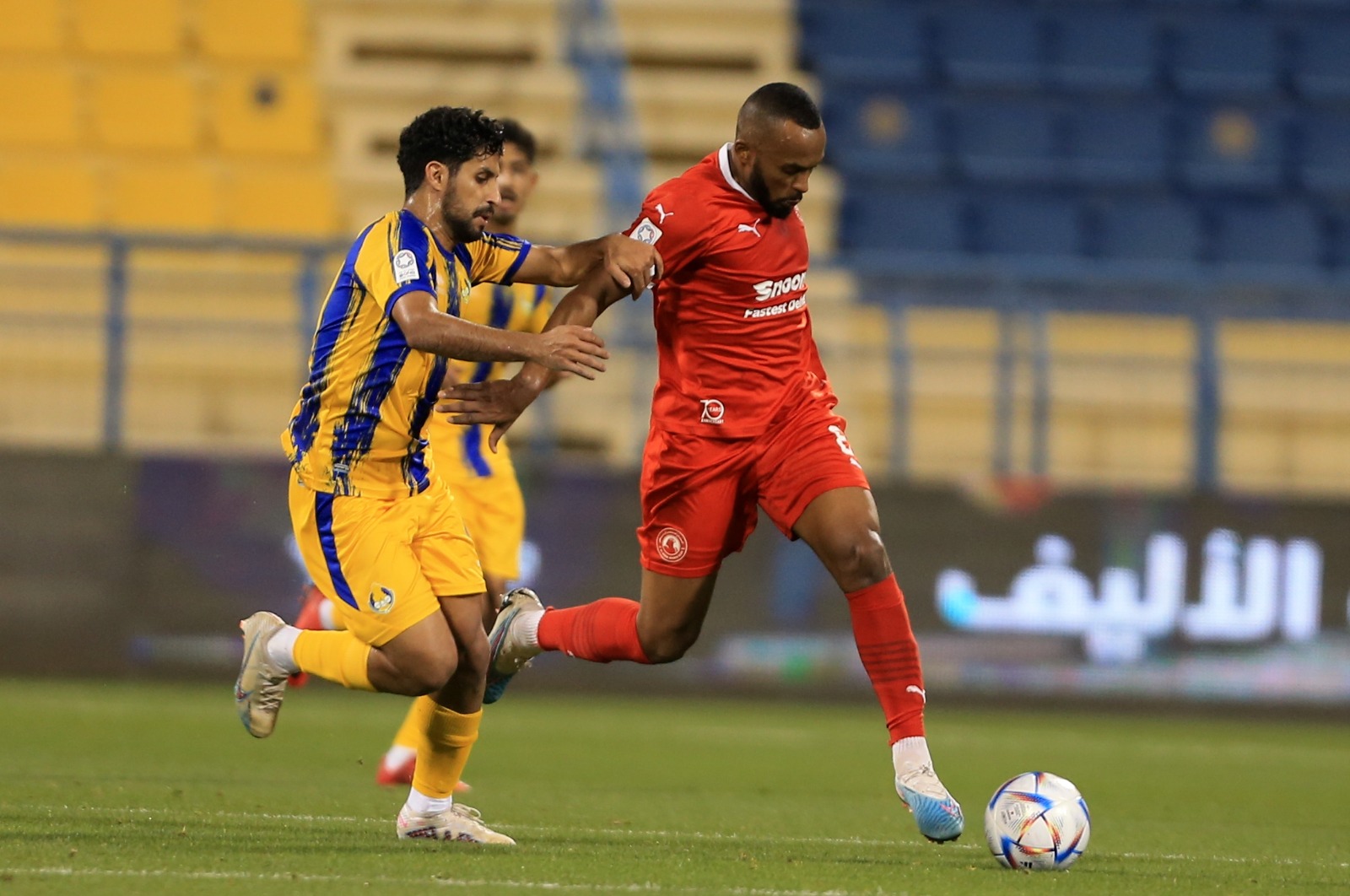 Al Arabi got the better of Al Gharafa 1-0 in their postponed match from Week 10 of the 2022-2023 season QNB Stars League at the Al Gharafa Stadium on Monday.
The winning goal for Al Arabi came from their Tunisian star Yousef Msakni off a penalty strike in the 38th minute.
Al Arabi received a red card in the 67th minute when their captain Abdullah Al Marafi was penalized for fouling an Al Gharafa player.
The win strengthened Al Arabi's position as second in the rankings with 34 points and now two points adrift of leaders Al Duhail. Al Gharafa moved down to sixth place remaining on 23 points.
The match saw many tussles between players of both sides while trying hard to make successful raids.
In the 30th minute, Al Arabi's call for a penalty were ruled out by the referee after a VAR confirmation when Ahmed Fathi collided with Al Gharafa's Ahmed Al Janehi while trying to head a ball inside the 'D'. The ball appeared to have hit the hand of a jumping Al Janehi, but the VAR replay confirmed it had gone off the back shoulder.
The Dream Team did not have to wait long, as soon they got a spot kick after Al Gharafa's Islom Khujaev handled the ball while trying to clear it in front of the goal against a challenging Rami Suhail. Referee Abdulrahman Al Jassim this time signalled to the spot after a VAR view.
With the Al Arabi defence holding good, Al Gharafa's attempts to equalize met with a lot of resistance.
Al Arabi came close to doubling their lead in the 73rd minute, but a raging long shot was staved off by Al Gharafa goalkeeper Yousef Hassan flying full stretch to just get his glove to the ball which then rolled over the crossbar.
In the first minute of stoppage time, Al Gharafa had a good chance in front of the goal, but Homam Al Ameen shot the ball wide.
The additional 10 minutes also saw some close action, but Al Gharafa still could not breach past a 10-man Al Arabi.