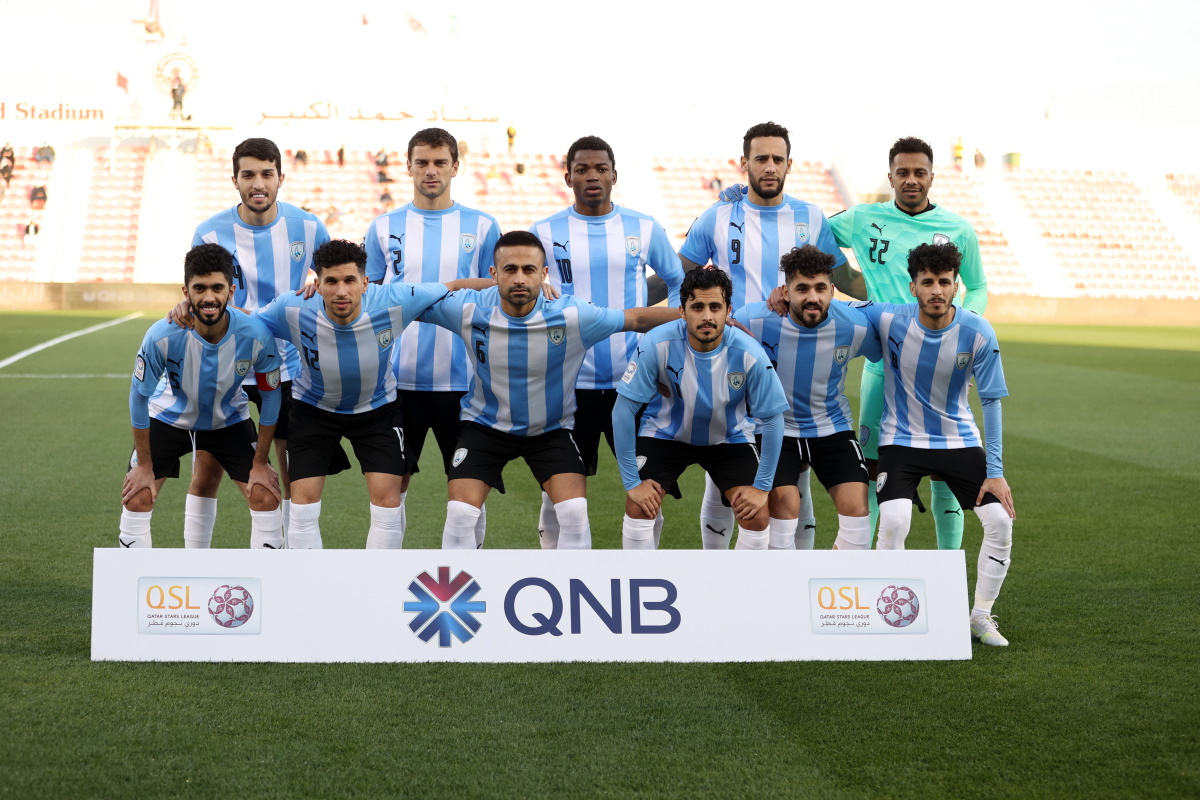 As part of coverage of the league championship that went by, the Qatar Stars League website analyses all 12 teams' performance in the 2021-2022 season QNB Stars League, which witnessed strong and exciting competition right till the final week.
AL WAKRAH
Al Wakrah punched way above their weight and finished third in the 2021-2022 season QNB Stars League with 37 points.
The Blue Wave registered 11 victories, four draws and seven defeats, and had a goal difference of +4 (34 goals for and 30 against).
Al Wakrah were in fifth position at the end of the tournament's first leg with 16 points (four victories, as many draws and two defeats).
It was after a long gap that Al Wakrah finished among the top four.
Also, the team's performance and results far bettered their eighth-place finish in the 2020-2021 season.
It was an excellent effort by all members of the Al Wakrah team, be they players or technical staff, that helped them pull off this creditable achievement.
Technical stability
Al Wakrah embarked on the season by renewing their confidence in coach Marquez Lopez and his technical staff for the fourth consecutive season. The Spaniard, who started coaching Al Wakrah in January, 2019, when they were in the Second Division, continued to do well with the side.
Marquez capped off his efforts during the season by winning the Best Coach Award in the Qatar Football Association Awards after receiving the highest percentage of votes.
Season's deals
Al Wakrah retained most of their foreign professionals from last season, namely: Algerian striker Mohamed Benyettou, Malian midfielder Ousmane Coulibaly and Brazilian defender Lucas Mendes. The new recruits were Angolan forward Jacinto Dala and Iranian midfielder Omid Ebrahimi, the former Al Ahli player, as overseas professional players.
During the January transfer window, Algerian defender Boualem Masmoudi was signed to replace Coulibaly.
Dala the top scorer
Angolan forward Jacinto Dala was Al Wakrah's top scorer in the 2021-2022 season QNB Stars League with 12 goals. That also made him the fifth-best scorer in this season's tournament.
Benyettou, who scored nine goals, was one of the most influential players in the squad. Hazem Shehata, Khaled Munir, Abdulghani Munir, Ahmed Fadel and goalkeeper Saoud Al Khater too excelled, among others.